Effective Ankle Pain Prevention Tips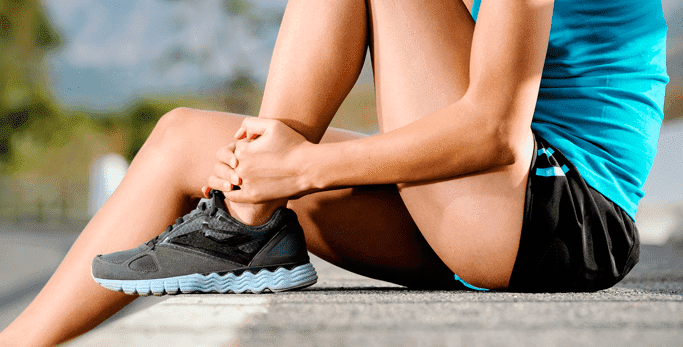 Ankle pain can be extremely uncomfortable and can make everyday activities seem impossible. When arthritis or other injuries are to blame, there are certain things that you can do to overcome the discomfort. Here are a few foot pain prevention tips.
Wear Proper Shoes
Wearing the proper shoes will go a long for ankle pain prevention.
• No Heels. When you wear very high heels, your body loses its ability to remain stable. People with osteoarthritis should choose a shoe that has a modest heel and wide width. Running shoes are ideal options and will keep ankles from rolling.
• No Flat Flats. Extremely flat shoes, including flip flops, offer little foot support. This makes it tough on the ankles and allows them to roll. Your heels are not protected either.
Use an Insert
Insoles can shoulder the impact on feet and keep ankles from rolling. Simply use an OTC insert or foot lift so that ankle pressure is reduced.
Consider a Brace
Ankle braces can help to decrease swelling that occurs in the ankle area. Also, they can help to alleviate discomfort that comes with arthritis. Even though they do not give much support, they help you to get a better feeling of your limbs. Items like compression socks lower swelling, which decreases numbness. With better feeling, you will gain safety as you walk. For more support, you may wish to consider a thicker brace.
Walk on Even Surfaces
Sidewalks and certain paths can be bumpy and uneven. This can place extra stress on your ankles, especially if you are limited in motion. Also, these surfaces are known to cause sprains. Try to avoid these areas as much as possible.
Control Your Weight
When you are carrying extra pounds on your body, you are placing undue stress on your ankles and other joints. To alleviate ankle problems, it is wise to maintain your weight and to perform exercises that keep you flexible.
Sit Correctly
Learning the best sitting posture will keep ankle problems to a minimum. Do not sit with your feet crossed. It is better to keep them flat on the floor so that no pressure is applied.
Change Sports
Although you may be very active, you may need to change the sporting activities that you enjoy. High-impact sports like tennis and basketball can take a toll on your ankles. It is better to switch to biking or swimming. These place less stress on the ankles.
Try Conditioning Exercises
When you strengthen the muscles that offer support to your ankles, you will raise your flexibility. For instance, resistance band or towel crunches are excellent ways to increase your stability. When your feet muscles are strong, they will offer better support to your ankle joints.
Ankle pain can be debilitating. To avoid extensive problems, the above tips will help with foot pain prevention. Making an effort to keep this part of your body from being unnecessarily strained will keep you happier and healthier.