Elbow Pain: What are the Causes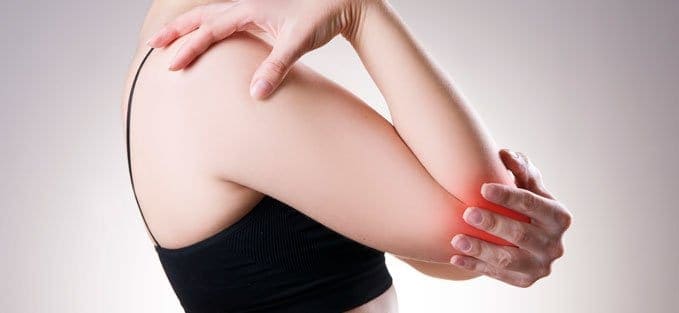 Why Have I Got Elbow Pain?
Elbow pain can be caused by a variety of different medical conditions. It is important tool such as a hammer or screwdriver. Another common cause is a fracture of the bones in the forearm. Fractures occur when pressure is placed on a bone that is more than the bone can support. If you suspect a fracture you should seek medical help immediately.
Sprains and strains are often to move out of place. This requires medical attention. Inflammation of the tendons can also cause pain.
Elbow pain can be caused by tendinitis, which is inflammation of the tendon that connects the muscles to the bones. Tendinitis can cause acute pain and tenderness in the area affected. A less common cause is bursitis. Every joint has fluid-filled sacs around it called bursae. If these sacs become inflamed, they will cause pain and discomfort in the joint and can also limit the range of motion.
What Helps Tennis Elbow Pain?
Tennis Elbow results from the overuse of the ECRB muscle in the forearm which can result in small tears in the tendon. These tears are where the pain originates. Any kind of repetitive activity that involves twisting the wrist can cause Tennis Elbow. Treatment of Tennis Elbow may involve several different interventions. Your doctory drugs will also be useful for pain relief.
How to Heal Elbow Pain
Shock wave therapy is a new treatment that is being used on an experimental basis. Like ultrasound, this therapy uses sound waves to the bone. After the surgery, your arm will probably be immobilized with a splint. Surgery is effective in 80-90% of patients, however there may be some loss of muscle strength afterwards.
How to Prevent Elbow Pain
Elbow Pain can be prevented and there are a number of different ways to strengthen and increase the flexibility of the forearm muscles.
Another way to rest.