What's Best for Baby Isn't Always Best for Mommy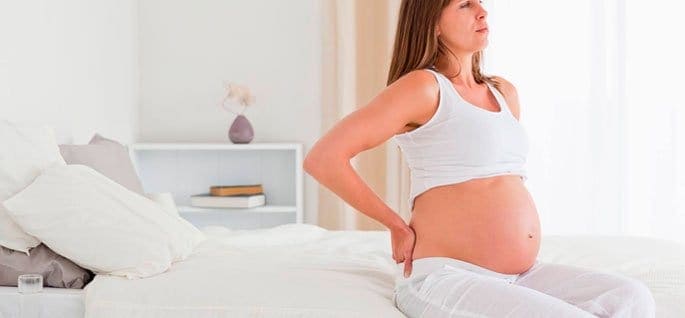 What is Post-partum Back Pain?
Post-partum back pain, or post pregnancy back pain, is pain many women experience after pregnancy and childbirth. It is most common in the lower back but some women might experience it in their shoulder and neck area. This pain can be described as dull or stabbing. A woman might feel as though her muscles are just tight. They could also feel the same sensations as a pulled, strained, or a sprained muscle.
Post-partum Back Pain Can Actually Start While a Woman is Still Pregnant
The term post-partum or saying back pain after delivery can make people assume that these sensations start strictly after the baby is born, but this is not the case. In many cases, these pains start while a woman is still pregnant. Sometimes they start as early as the first trimester.
While it is common for a woman that does not experience back pain during pregnancy to even more pain. This is why women that have back pain in pregnancy often report the pain getting worse after the baby is born.
Why Do Women Have Post Pregnancy Back Pain?
While pregnant, women go through a lot of hormone changes. To have a healthy pregnancy which leads to loosen.
A woman's body does this to pass through the pelvic opening.
Although these things are great for the baby, they are not so great for the mother. Because these hormones cause the muscles to relax, a woman loses some spinal control during her pregnancy. Her spine will be less stable because the muscles used for spinal control, such as the abdominals, are compromised from taking on differing roles like holding the weight of a baby.
These changes start as soon as a woman becomes pregnant and get more and more noticeable as the pregnancy continues. Women are often forced to shift their center of gravity as the pregnancy goes on and there is an increasing amount of weight in front of them. While this shift is essential for the pregnant woman's balance, it changes their posture and can even change the curve of their spine. The increasing weight also puts more pressure on the joints of the lower back and hips.
After a woman has delivered, her hormones start the process of evening out and going back to their original state. This is a slow process, though.
During these post-partum changes, many women will experience hypermobility in their spine making injury easier. The muscles will be less to move in ways it shouldn't causing injury.
Doing any repetitive motion can cause an injury. Most moms are picking up their baby and possibly older siblings, holding their baby most of the day, and picking up baby gear such as strollers, car seats, and high chairs multiple times per day. Doing these motions over and over again combined with hypermobility makes post-partum women more susceptible to back injury which in turn causes pain.
These Same Injuries Can Happen to Anyone
Although women who have just given birth are more likely to an infant or small child will perform these same motions over and over again which will cause injury and pain.
Can Back Pain After Delivery Be Reversed?
Post-partum back pain is caused by injury. The best way towards the spine. This will engage the abdominal muscles responsible for spinal stabilization.
Moms also have the tendency to avoid injury.
These will also help with established back pain but it should be noted that these injuries to reverse.