HPST is developed by Dutch biomedical engineer and a physiotherapist Maarten Prince PT, PHD
in
collaboration with the Dutch Royal Soccer academy.HSPT has gone rigorous validation process in research
scientific community and won several awards.
HPST is a perturbation-based test using C.A.R.E.N. (computer assisted rehabilitation environment), with a 6 DoF (six degrees of freedom) instrumented platform, motion capture video and force plate technology. HSPT uses COP (Center of Pressure) velocity and time-to-stability parameters to measure limb stability. This test is used to zero in on ankle and knee stability. It exceeds the capabilities of gait analysis technology for orthopedic and sports medicine disorders, such as ACL and meniscus tears, ankle instability, running deficiencies and other sports-related trauma.
At NYDNRehab we use HSPT as a free standing or in conjunction with gait or running analysis.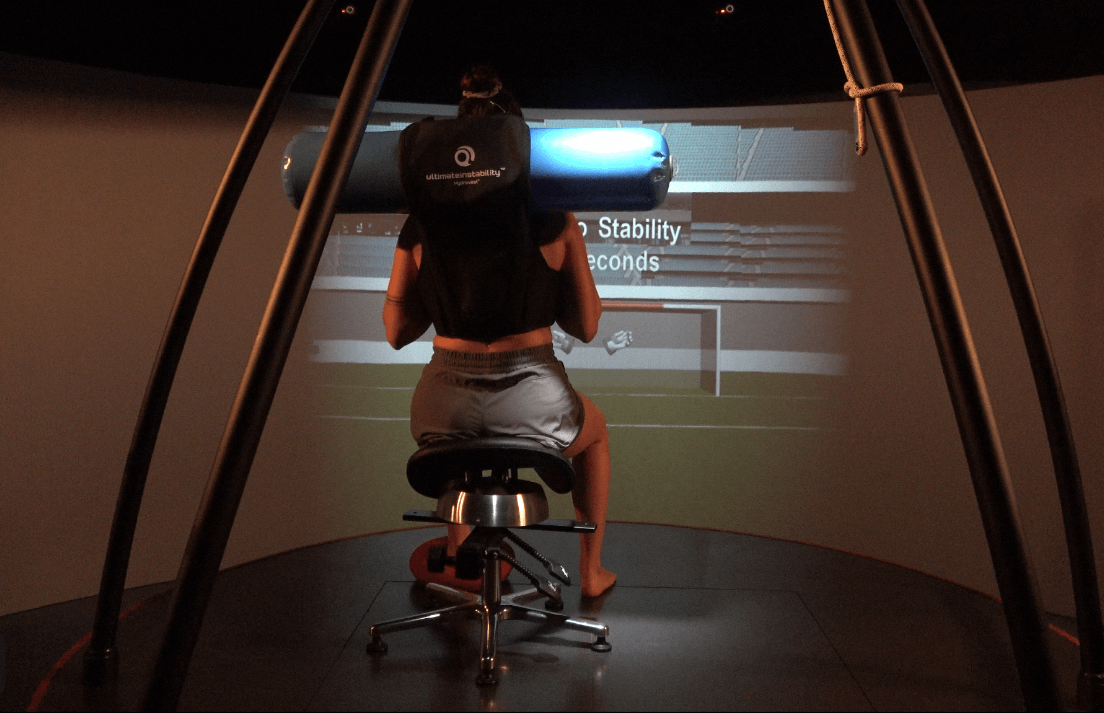 Since HSPT is conducted in a matter of minutes we use it to not only for diagnostic purposes
but
also to establish a base line for monitoring rehabilitation progress.