Chronic Pelvic Pain (CPP)
Pain that persists for six months or longer is categorized as chronic, and CPP can seriously interfere with normal daily activities. CPP is common in women, accounting for about 10% of all visits to the gynecologist. It is also a relatively common urologic complaint among men under age 50.
Causes Of Pelvic Floor Dysfunction
A number of anatomical changes can lead to pelvic floor dysfunction. Tight or weakened muscles, joint impairment in the low back or pelvis, or sensitive painful tissues may be contributing factors.
Other causes include:
Postural issues affecting the pelvis and low back

Trauma

High-impact physical activities

Surgery

Obesity

Sedentary lifestyle

Pregnancy and childbirth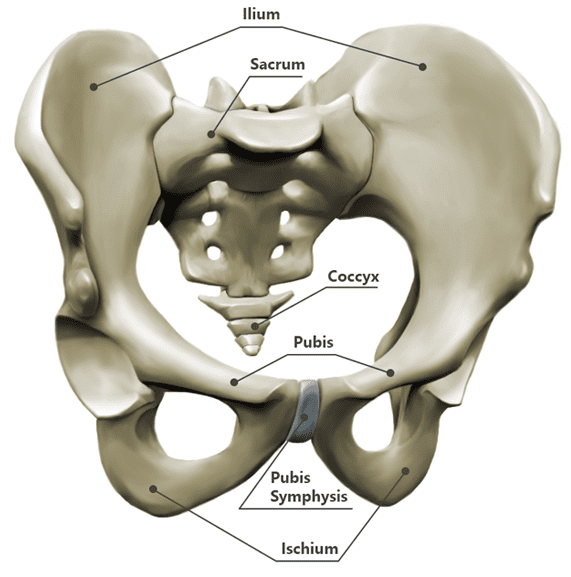 Diagnosis Of Pelvic Floor Dysfunction
Diagnosis begins with a medical history and physical exam of the pelvic floor, low back, hips and pelvis. Gait analysis may be performed as well. Your clinician will ask for detailed information about pregnancies and childbirth, and any difficulties or abnormalities you experienced associated with childbearing.
At NYDNRehab, we use high resolution dynamic real-time ultrasound to visualize the structures of the pelvic floor during activity. Since pelvic floor pain and dysfunction is closely related to the low back and hips, we perform diagnostic and functional sonography to rule in or rule out hip and low back issues.
During a diagnostic ultrasound session, both patient and clinician can view the muscles of the pelvis and abdominal wall in motion, to assess for muscular deficits, excessive force production (pressure) and trigger points.
With real-time ultrasound imaging, we are able to diagnose and treat a number of conditions, including:
Low back pain

Chronic pelvic pain

Hip and groin pain

Postpartum issues

Urinary incontinence

Post-surgical issues
HOW WE DIFFER FROM CONVENTIONAL PELVIC FLOOR PHYSICAL THERAPY
Most traditional approaches fail to get at the root cause of dysfunction and correct it. Instead what we see is an excessive amount of internal, intravaginal, intrarectal myofascial work, which we believe is not really addressing the root cause of these problems, but merely providing temporary symptomatic relief. Although this work may be necessary in some cases, unlike most pelvic pain physical therapy clinics we do not place great emphasis on it.
We believe that the cause of these trigger points within the pelvis, as well as the cause of pudendal nerve compression is due to:
Dysregulation of the forces within the intra-abdominal and intrapelvic cavities, and the inability of the motor system to cope and coordinate postural and spinal stabilization, breathing, sexual and excretory functions.

Hip muscle dysfunction caused by excessive sitting and deficient gait (walking) mechanics

Poor postural and lifestyle habits

Stress, emotional issues and poor coping strategies