Meet the Staff
Lev Kalika, D.C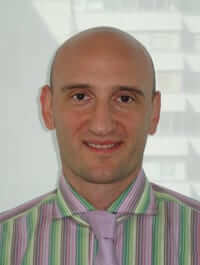 Clinical director
Education: Doctor of Chiropractic from National College of Chiropractic, Chicago, Ill BS – Brooklyn College, New York, NY. Metchnikov Medical University, Odessa, Ukraine.
Advanced Training: 1997-1998 – Fellowship in Manual Medicine in Motol Hospital, Prague, Czech Republic under prof. Karel Lewit M.D. Numerous courses in the field of physical medicine and rehabilitation in Charles University Hospital, Prague, Czech Republic – prof. Vladimir Janda M.D). Numerous postgraduate courses as well as personal experience with prof. Pavel Kolar in sports medicine, rehabilitation of adult and pediatric spinal disorders. Vojta therapy certified from 2002-2003. Personal experience with prof. Kinzersky A.Y (ultrasonography and radiology of musculoskeletal system) – 2009;, Personal experience with Vovchenko A.Y. Personal experience with Diane Lee and L.J Lee ( movement disorders of the pelvis and the rib cage) -2012. Numerous other postgraduate courses in the field of orthopedic and spinal disorders. Numerous other postgraduate courses in the field of spinal disorders;
Areas of special professional interest and training:
Diagnostic musculoskeletal ultrasonography, application of diagnostic ultrasonography in rehabilitation medicine, gait analysis for runners and people with orthopedic disorders of lower extremities and lower back pain,motor development in children, byopsychosocial origin of back pain, sports medicine, rehabilitation of tendon injuries,injury prevention , weight bearing imbalance and post surgical rehabilitation, motion analysis and virtual reality rehabilitation.
---
Sunny Pandya P.T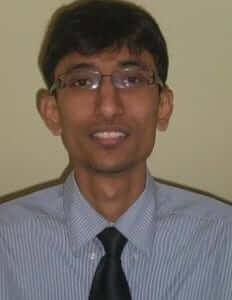 Sunny received his physical therapy degree from the Suresh Brahmkumar Bhatt, College of Physiotherapy in Gujarat University (India). He has successfully passed all his US licensing exams. His particular interest is in Manual therapy, postsurgical orthopedic rehabilitation, back pain and gait related disorders. Sunny has also been trained and certified by Motek medical to use CAREN ( Computer Assisted Rehabilitation Environment). Sunny is currently undergoing certification in Dynamic Neuromuscular Stabilization approach from the Prague school of Rehabilitation medicine.
---
Dr. Michael Baranov DPT

Notable Credentials: Experience in Europe doing physical therapy combined with an extensive education in the US and practical experience in hospitals such as Kingsbrook Jewish Medical Center, Lenox Hill Hospital, Nicholas Institute of Sport Medicine and Athletic Trauma, as well as Allegheny University Hospital and St. Joseph's Medical Center. Dr. Baranov's clinical work in these premier medical institutions allowed him to develop successful physiotherapeutic techniques. He effectively uses both traditional and alternative methods in his practice. . All programs and the websites are in English and Russian.
Education: Creighton Uni­versity (Doctor of Physical Therapy); University of Medicine of New Jersey (Master of Physical Therapy); Long Island University (Bachelor of Respiratory Therapy); Completed four years of study in the Kiev University of Physical Education, where he studied various methods of physical therapy including exercise, massage and rehabilitation.
Hobbies: I enjoy playing classical guitar and piano as well as playing hockey and tennis
What I live for: My goal  is to give my patients back their sense of autonomy and self-determination. Accordingly, I spend my days helping people get back in charge of their lives which makes me feel incredible. To contribute to peoples' quality of life is the most important thing for me.
---
Dr. Mikhail Bernshteyn MD (Internist)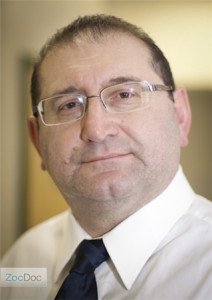 Education: Medical School – Saint Petersburg Medical State Academy. Wykoff Heights Medical Center (Residency). Wykoff Heights Medical Center (Internship)
Professional Statement:
Dr. Mikhail Bernshteyn is a Primary Care Doctor with a Medical Degree from Saint Petersburg Medical State academy. Dr. Bernsteyn completed a Residency and Internship at Wykoff Heights Medical Center. Dr. Bernshteyn is fluent in English, Spanish and Russian.
---
Taronté Venable DC
Taronté graduated from National University of Health Sciences (formerly National Chiropractic College) with a Doctorate of Chiropractic and Quinnipiac University for a BS and minors in both biology and psychology. He also has certifications as a personal trainer, corrective exercise specialist and performance enhancement specialist through the National Academy of Sports Medicine. Currently, he is enrolled in The Carrick Institute, and board eligible, for a speciality diplomat as a Chiropractic Neurologist (DACNB) and learning the Dynamic Neuromuscular Stabilization approach.Taronté utilizes various manual and tool-assisted therapy techniques, corrective taping, evidence-based exercise and a neurological perspective to assist patients towards achieving optimal results with treatment. This includes rehabilitation for post-injury, post-neurologic intervention, post-surgical/orthopedic and sports performance patients.
---
Dr. Justin Katz
Dr. Justin Katz graduated from New York Chiropractic College with a Doctorate of Chiropractic and Le Moyne College with a BS in Biology. Dr. Katz holds an Advanced Certificate in Sports and Injury Management and focuses on postsurgical and postinjury orthopedic rehabilitation, Manual Therapy, Sports Medicine, back pain and disc herniations. Dr. Katz is currently undergoing certification in Dynamic Neuromuscular Stabilization approach from the Prague School of Rehabilitation medicine.
---
Robert Aranbayev DPT (Doctor of Physical Therapy)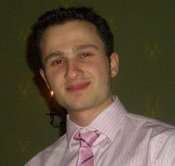 Robert received his undergraduate degree from Hunter College; New York. He then earned a Doctor of Physical Therapy degree from Touro College and specialized in the evaluation and treatment of orthopedic disorders and post-surgical rehabilitation. He has a particular interest in the application of Manual therapy in sports medicine. He welcomes and greatly enjoys working with patients who have both orthopedic and neurological challenges.
---