What is Chiropractic Medicine?
A common misconception about chiropractors is that they are only able to treat back and neck pain. Chiropractic manipulation therapy is a hands-on non-surgical treatment of the whole body with the emphasis on the musculoskeletal, and neurological systems. We treat patients who suffer from headaches, tendonitis, sprains, strains, stroke, osteoarthritis and other ailments and diseases.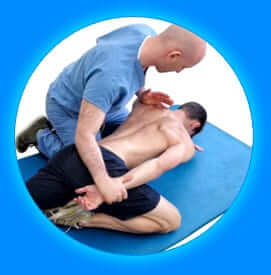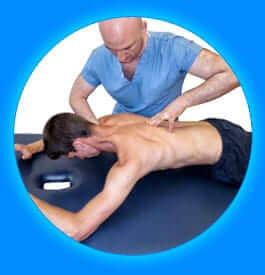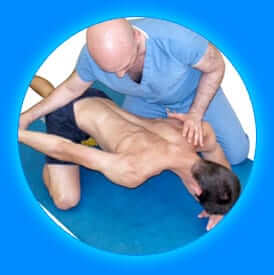 The chief problem of the main stream medicine approach to musculoskeletal disorders remains however. It lies in the highest degree of fragmentation among its practitioners, in which there is a specialist for practically every part of the human anatomy. A wrist doctor would not venture into the realm of a shoulder specialist; a knee doctor would most probably refer his patient developing reactive back pain to the lower back professional and so forth. This inability (or unwillingness) of main stream medicine professionals to see beyond their specialty prevents them from seeing the wider picture of musculoskeletal disorders. As the result, the success of the treatment is often localized to the area of each practitioners expertise usually at the expense of other areas that had been neglected in the process.
Chiropractic prevails where traditional medicine fails. With non-specific back pain usually many body structures are affected and all need to be simultaneously addressed in order to achieve tangible results. As the science of back pain develops we are again and again persuaded that the approach to treatment of back pain must be multifaceted. Today the truly most successful approach for conservative treatment of back pain is modern chiropractic because it integrates wide variety of manual and rehabilitative approaches. Modern chiropractors are well-versed in such advanced methods of medical diagnostics like Magnetic Resonance Imaging, Neurological Electrodiagnosis, Musculoskeletal Ultrasound to name a few. Chiropractors have become in fact the GPs of musculoskeletal pain. With people becoming more and more aware of often devastating consequences of back surgeries, the future of chiropractic is bright.