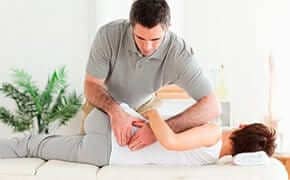 Physical Therapy Techniques
Therapists employ a variety of hands-on manipulative techniques that work to guide specific body structures into correct position, so that proper alignment is achieved and strengthening can ensue. The use of innovative methods are also put into place and include:
Computer Assisted Rehabilitation Environment (CAREN)
Extra Corporeal Shock Wave Therapy (ESWT)
Extra Corporeal Pulse Activation Technology (EPAT)
Gait Laboratory
Dynamic Neuromuscular Stabilization (DNS)
Ultrasound Technology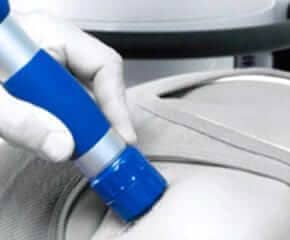 Extra Corporeal Shock Wave Therapy
ESWT and EPAT are ground-breaking non-surgical treatments that work to restore function in patients who are suffering from neuromuscular disorders. The treatment is employed by pinpointing affected areas through ultrasound technology and subjecting the specific targets with shock and pressure waves. The concentrated waves rehabilitate damaged tissues by:
Stimulating metabolism
Increasing perfusion
Accelerating healing
The technology is particularly useful in conditions such as plantar fasciitis which is commonly seen in individuals who participate in activities that involve running and jumping such as basketball, tennis and running. It is also useful as a regenerative tool for disorders of muscle, tendon and bone and is used as a therapy for myofascial pain syndrome.