Traditional treatment for carpal tunnel syndrome often involves rest, splinting, NSAIDs, and steroid injections to reduce inflammation and ease pain. However, for patients whose occupation demands daily keyboarding or tool use, traditional pain management strategies may not be effective.
At NYDNR, we use the most innovative therapies and cutting edge technologies to promote carpal tunnel relief and restore pain-free function to your wrist and hand.
Treatment for carpal tunnel pain relief at NYDNRehab may include::
Ultrasound guided nerve hydro-dissection:
This minimally invasive treatment method is often used in conjunction with other therapies to release median nerve entrapment and restore blood supply to the hand.
Ultrasound guided dry needling (USGDN):
Using ultrasound elastography, we identify the location of trigger points and insert a dry needle that triggers a twitch response in the tight tissue, instantly relieving proximal and distal median nerve compression.
Neurodynamic nerve mobilization:
Nerve mobilization exercises help the median nerve to glide smoothly along its entire pathway.
Electromagnetic transduction therapy (EMTT):
EMTT uses pulsed electromagnetic fields (PEMFs) to deliver low frequency currents to the carpal tunnel region, to influence the firing patterns of the median nerve and relieve pain.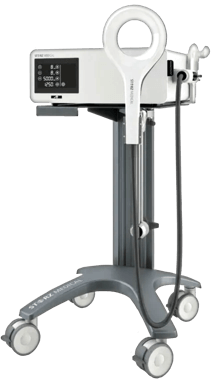 Extracorporeal shock wave therapy (ESWT):
Shock waves present a non-invasive treatment option to reduce pain and inflammation in affected tissues within the tunnel, reducing pressure on the median nerve.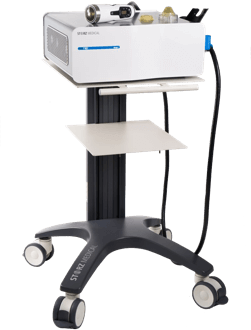 Learn more about the efficacy of ESWT for carpal tunnel here:
https://www.ncbi.nlm.nih.gov/pmc/articles/PMC6521616/
https://www.ncbi.nlm.nih.gov/pmc/articles/PMC4976534/
https://www.nature.com/articles/srep38344
Additional therapies may include acupuncture, myofascial release techniques, joint mobilization, and ligament strengthening exercises.

Additional therapies may include acupuncture, myofascial release techniques, joint mobilization and ligament-strengthening exercises.
Best Carpal Tunnel Doctor in NYC
If you suffer from ongoing wrist and hand pain and numbness, you may have carpal tunnel syndrome. The wrist and hand pain specialists at NYDNR understand how important full use and function of your hands can be.
We provide the most advanced clinically proven treatment options to accelerate healing and restore full function to your wrist, hand and fingers, so you can get on with your busy life.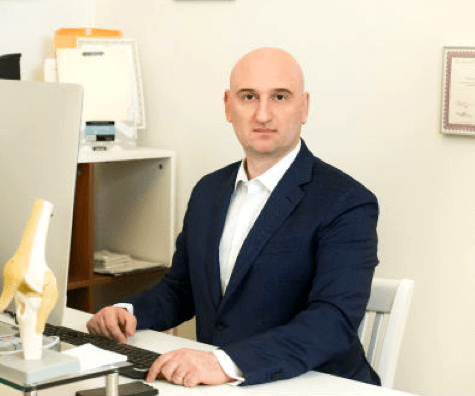 Lev Kalika
Clinical Director and DC, RMSK
Dr.Kalika revolutionized foot and ankle care by using high resolution diagnostic ultrasonography for structural diagnosis, combined with with gait and motion analysis technology. Dr.Kalika's motion and gait analysis lab is the only private lab in the US that features research-grade technology found only at top research universities, made available to patients in his private clinic.
Our Specialists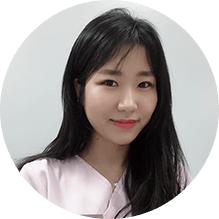 HyunJu
YOO, PT, MPT, DPT, CPI (Licensed Physical Therapist)

Dr. Christina Pekar
DC

Dr. Michelle Agyakwah
DC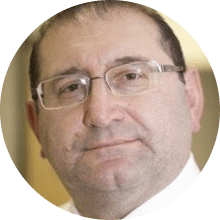 Dr. Mikhail Bernshteyn
MD (Internist)
Range of Available Unique Physical Therapy Treatments at Nydnrehab