Medial Epicondyle Anatomy
The medial epicondyle is a bony prominence at the end of your humerus, or upper arm bone. It serves as a point of origin for the common flexor tendon of the wrist and finger flexor muscles.
The medial epicondyle protects the ulnar nerve that runs in a groove behind it. When struck, the medial epicondyle produces a painful tingling sensation in the ulnar nerve, and we say we have hit our "funny bone".
Golfer's elbow is actually an injury to the tendons of the muscles that flex the wrist and fingers, and rotate the hand palm down. In golfers, it is more likely to occur in the trailing arm, not in the lead arm.
Golfer's Elbow Symptoms
Golfer's elbow Is a cousin to tennis elbow, which affects the lateral epicondyle.
Causes of Golfer's Elbow
Golfer's elbow is an overuse syndrome from repetitive motion. It begins when healthy muscles and tendons are subjected to more force than they can handle, and small tears to the tendon occur that worsen over time, causing pain and inflammation. Golfer's elbow is more often seen in amateur golfers than in pros.
Chronic golfer's elbow that does not respond to treatment for inflammation may indicate unhealthy degenerative changes in the muscle tissue that will not heal on their own.
Underlying causes of golfer's elbow include: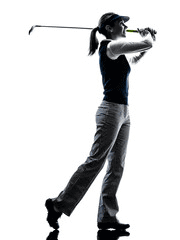 Poor mechanics in golf swing execution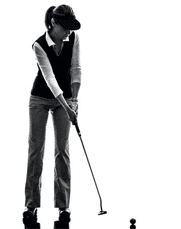 Impact with the ball or ground that causes pain and tearing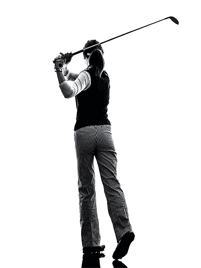 High numbers of swings per game, including warmup
Premature release of the wrists during the downswing is a common mechanical cause of golfer's elbow. Other related mechanical causes include weakness in the core, pelvis and hips; limited range of motion in the hip and ankle; and poor balance.