Diagnosis of TOCS
TCOS can be difficult to diagnose because numerous other conditions can cause similar symptoms. Diagnostic ultrasound combined with testing and patient history can provide a reliable diagnosis. Tests include assessments of muscle strength, and testing of sensations in the arm and hand, with the arm held in a range of positions.
In neurogenic TOCS, different symptoms can present, depending on the location of nerve compression:
Compression of the upper brachial plexus may cause symptoms in the side of the head and neck, including the ear, jaw, face, temple and back of the head. Upper plexus compression may affect the forearm and arm, but not the hand.

Lower plexus compression tends to affect the arm and hand. You may experience some numbness or tingling in the ring and little fingers.
Ultrasound provides a reliable means of diagnosing TOCS when combined with testing and patient history. Tests include assessments of muscle strength and arm sensation, with the arm held in neutral positions and in positions where the patient experiences maximal symptoms.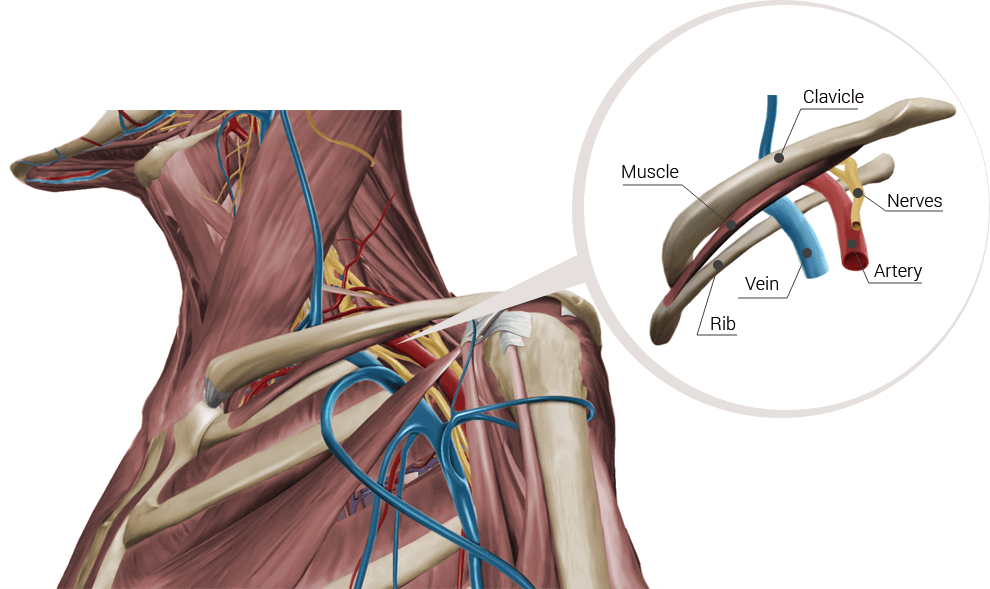 Treatment
Physical therapy is the most effective way to resolve TCOS. Your therapist may include strengthening, stretching and postural correction exercises, with the goal of realigning the structures that support the collarbone, to open up the thoracic outlet space.
For general population patients, long-term lifestyle changes may help prevent the recurrence of TCOS, including weight loss, improved workspace ergonomics and increased physical activity. Athletes may benefit from sport-specific rehabilitative training.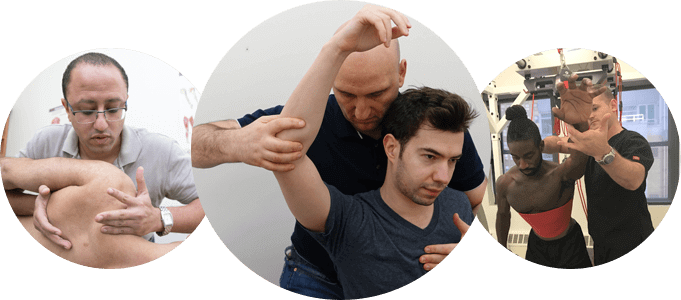 TCOS treatment at NYDNR
The physical therapy team at NYDNR takes a holistic whole-body approach to treating TCOS. We understand that your symptoms are unique to you and your lifestyle, and we design individualized treatment plans for every patient, based on your unique needs.