Anti-Gravity Treadmill Reduces Running Pain, Helps Rehabilitate Athletes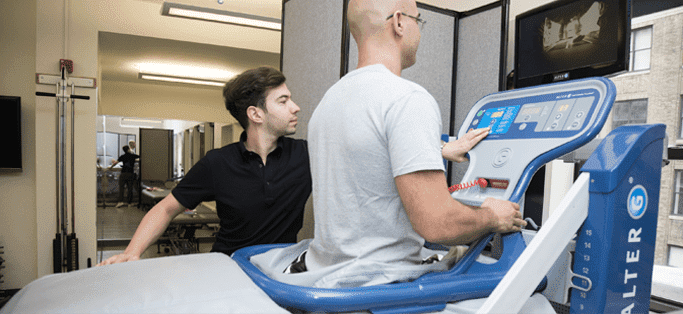 Would you like to run long distances without the harmful effects of pounding your feet against a hard surface? You can accomplish this by using an AlterG anti-gravity treadmill. This equipment features sophisticated NASA technology that minimizes the negative aspects of running and promotes rapid rehabilitation.
Advantages
The treadmill lets you run in a completely natural manner. It provides a comfortable way to normal activities as seamless as possible.
When you use the AlterG system, you may exercise just as intensely and frequently as you would while running outdoors. At the same time, it greatly reduces the physical stress associated with a run. Your feet, ankles, hips and knees won't experience the usual force of impact.
Technology
You'll find this advanced treadmill in a small airtight room. The equipment works by precisely adjusting the air pressure to accommodate your specific weight.
You may choose one of 80 pressure level settings. Depending on your selection, you will feel like you weigh as little as one-fifth of your actual weight. You can experiment with this setting until you run without experiencing any discomfort.
Adjustable using increments of 1 percent
Ranges from 20 to 100 percent of your weight
Provides measurable and precise data
Purposes
Anti-gravity treadmills have numerous applications. For instance, they often help people who suffer from obesity. This technology makes it possible for them to weigh less.
Elderly citizens benefit from the AlterG treadmill as well. It can improve their balance and reduce the likelihood of falling. Anti-gravity fitness equipment also offers a safe way to avoid osteoporosis.
Middle-aged people frequently appreciate this system. They can run despite having arthritis or other physical limitations. It helps them lose weight and strengthen muscles without damaging joints. This physical activity involves a lower risk of injury than jogging outdoors or using a standard treadmill.
Great for arthritics
 Protects knee, hip joints
 Minimizes ankle pain
If you're an athlete who suffers from a nerve-related medical condition, the AlterG may permit you to resume exercising and regain balance. It aids people with multiple sclerosis, Parkinson's disease, damaged spinal cords, cerebral palsy or brain injuries. The same goes for amputees and stroke victims.
Even if you don't have any significant medical problems, this treadmill may help you train for running competitions. It can boost your performance in an assortment of activities, such as uphill runs and sprints.
Reasons
People who use this equipment have a wide variety of motives. The treadmill can enhance a person's gait, decrease jogging discomfort or enable athletes to run longer distances. It also helps an individual stay strong and continue exercising after an injury.
Any person can try running on the AlterG anti-gravity treadmill. To get started, please become a member or purchase a pass. You may control your costs by paying for a certain number of sessions. If you plan to use the equipment often, gain unlimited access with a membership.
Reactive Neuromuscular Training on Kineo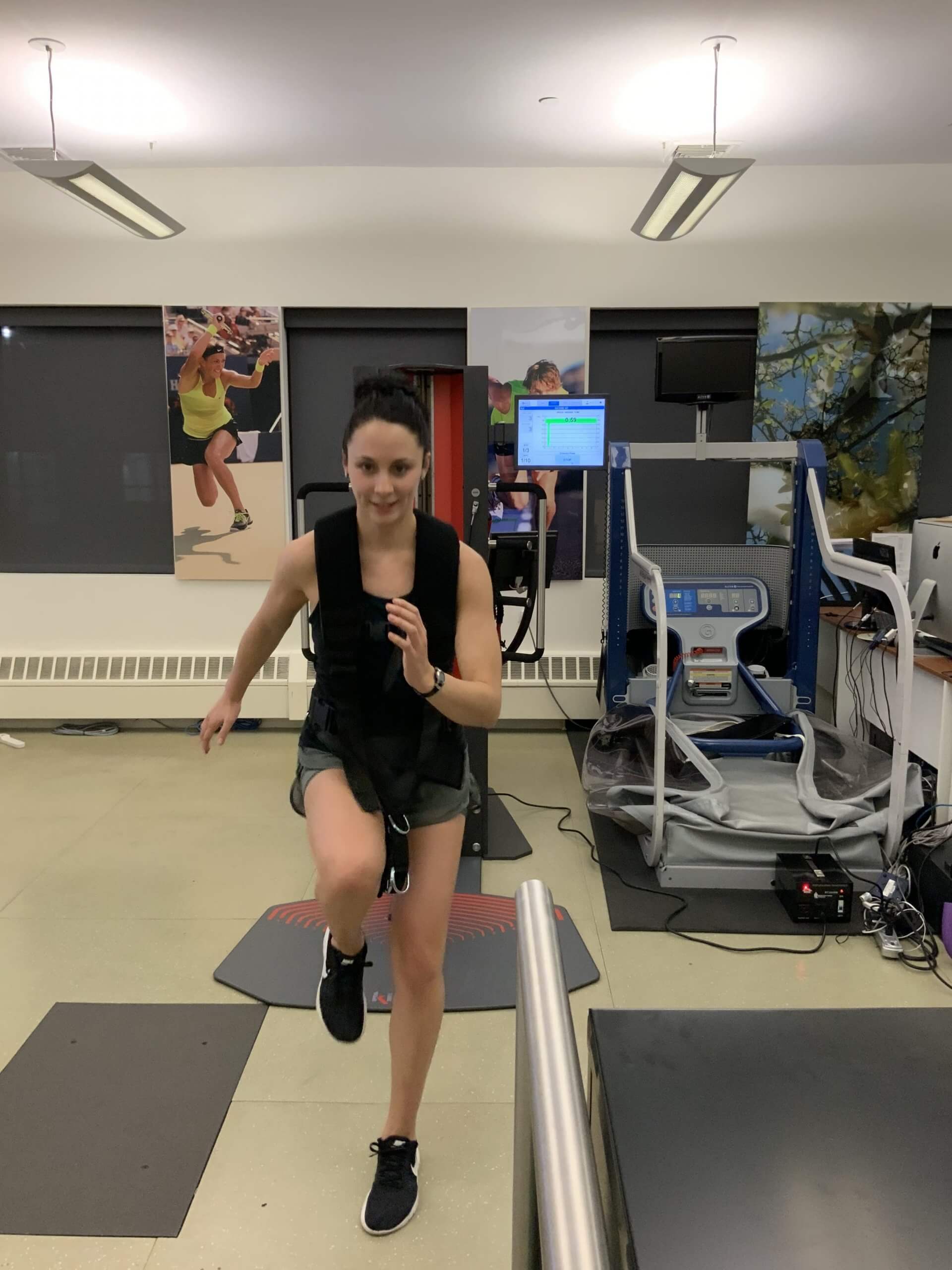 Kineo – the most versatile muscle testing using artificial intelegence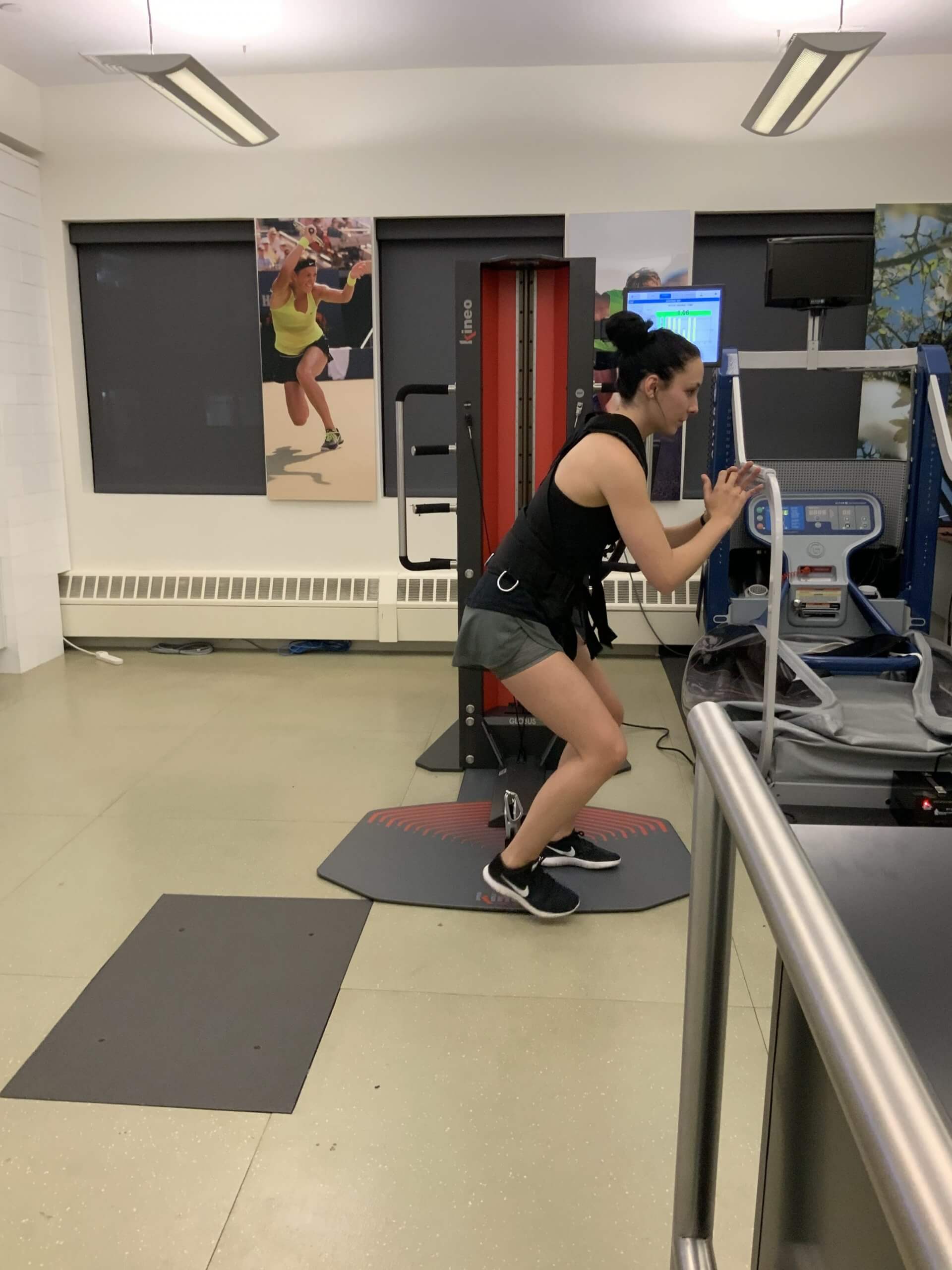 Kineo – the most versatile muscle testing using artificial intelegence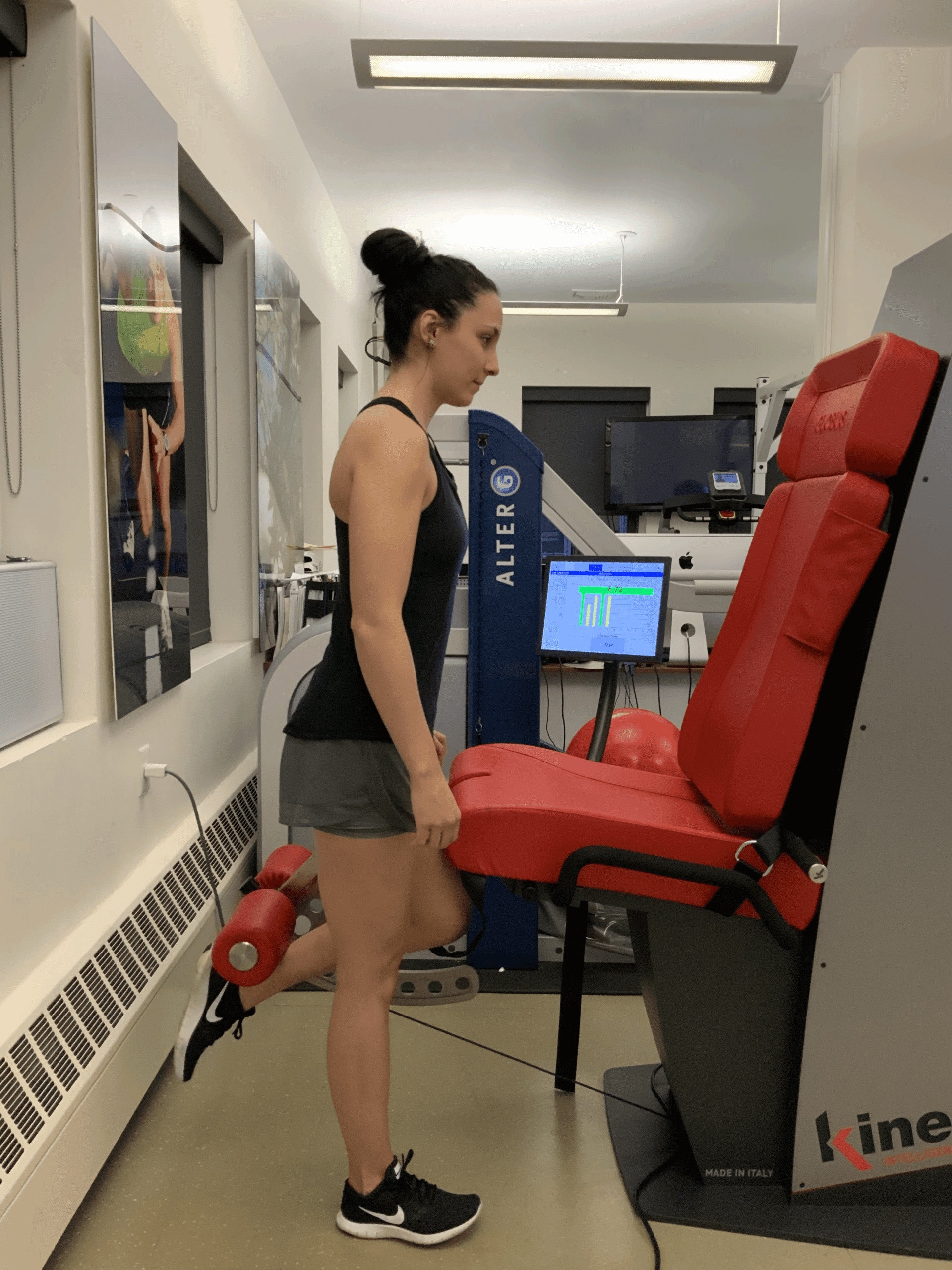 Kineo – the most versatile muscle testing using artificial intelegence