When headaches become lethal: types of a headache that you should not ignore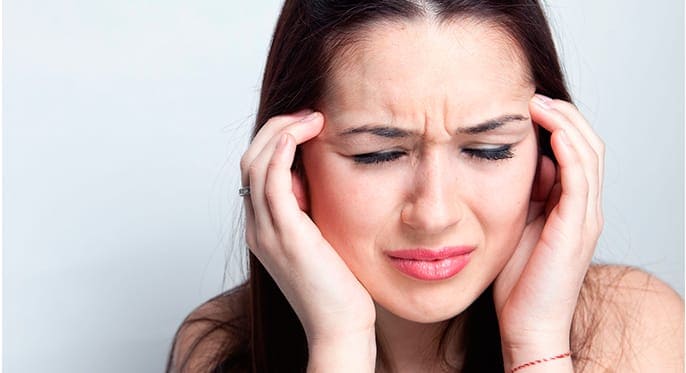 Headaches are painful nuisances that everyone experiences at some point in their lifetime. They may be regarded as annoyances, but the causes of headaches may be severe conditions.
Common non-life-threatening types are: sinus, tension, TMJ, neck, cluster, and migraine. You may wish toms, but often these may be treated with over the counter medicine and rest.
Since headaches are common, and since the aforementioned varieties can be extremely painful, it can be difficult toms are severe, rapid-onset, and are accompanied by other warning signs.
Thunderclap headache
These strike with rapidity and severity. They can develop in a minute or less. They may disappear quickly, but they can also last for weeks. If you experience this type, seek medical attention immediately, as causes for these headaches include strokes, aneurysms, or hemorrhaging around the brain.
Post-concussion syndrome
Severe headaches can develop following an accident. A concussion requires treatment by a doctoms of this headache type. Pain may not develop immediately after a head injury, but may occur hours or days later. Though concussions are common, their seriousness must not be undermined.
A headache that worsens when walking
Headaches that are worse in the morning and improve after vomiting or that get worse with movement could signal a brain tumor. If you notice such pain when you walk, exercise, or engage in a rigorous physical activity, or if you experience vomiting, you may wish tor.
Subarachnoid hemorrhage
The area between the brain and surrounding tissues is the subarachnoid space. It is normally filled with fluid and helps to coma, paralysis, and death. While rare, the effects of a subarachnoid hemorrhage can be devastating.
Sudden headache
Sudden headaches reach intensity rapidly. If rapid-onset occurs in conjunction with numbness, weakness, loss of balance, or inability to speak, then these can be signs of a stroke. This requires immediate medical attention.
Unusual headache
This potentially life-threatening type of a headache encompasses all the aforementioned types. Headaches that occur following exercise or sex, those that are accompanied by weakness, loss of balance, confusion, shortness of breath, nausea, vomiting, or seizures are cause for concern. If you are experiencing the "worst headache of your life" or the symptor.
Headache Treatments
With speedy treatment, a patient increases the chance that medical intervention will be effective.
Medication
Most types mentioned above do not respond toms while the root cause is determined.
Surgery
For headaches caused by subarachnoid hemorrhages, aneurysms, or strokes, surgery may be required. Depending on the location, brain tumors may also require surgery. Additional chemotherapy, radiation treatments, or tumor-treating fields may be prescribed as part of an ongoing treatment for the underlying cause.
Rest and Monitoring
Following a concussion or injury, a patient should be monitoo soon after the injury.
These headache types can signal deeper medical concerns that require prompt attention. By listening to your body, you can improve your quality of life and get the medical treatment that you need in a timely manner.