Our Patient
---
Our patient was a 22 year-old male presenting with low back pain, scoliosis, and external hip and foot rotation. 
The Challenge
---
The patient had previously sought orthopedic consultations and underwent MRI. The suspected diagnosis was ischio-femoral impingement, a condition associated with hamstring syndrome, to which his external hip and foot rotation were attributed. The rotations were corrected at the thoracic and upper lumbar level (L1-2), and the sacroiliac joint (SIJ) position was restored, but his treatment did not provide significant relief.
Exam and Diagnosis
---
In addition to a general clinical exam, we conducted a comprehensive assessment that involved a battery of physical tests and functional neuromuscular ultrasonography. The patient's health history was carefully reviewed to better understand his overall health profile, as well as any previous treatment he had received.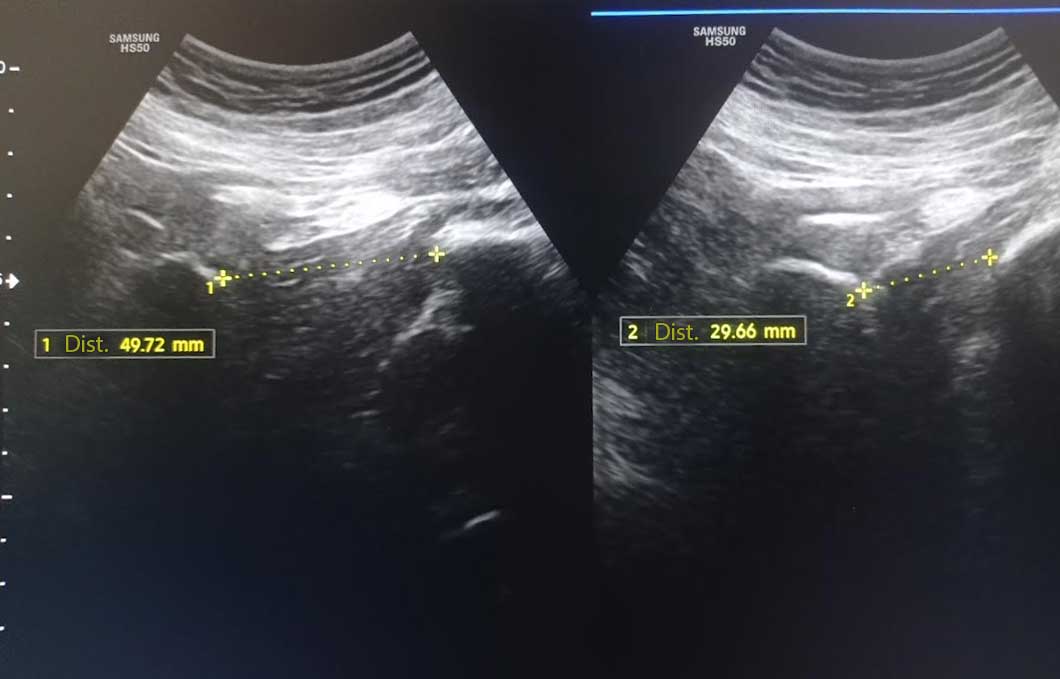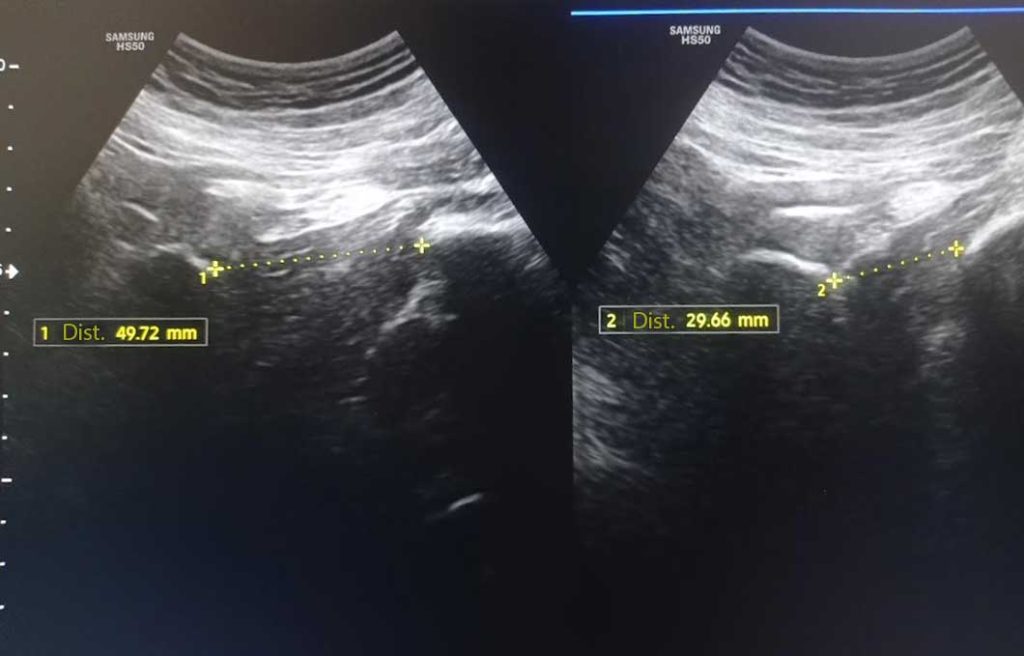 We determined that the patient's foot and hip external rotation were related to his spinal and pelvic posture.
Our Treatment Approach
---
We took a holistic and multimodal approach to target the underlying causes of the patient's pain and dysfunction. 
Our treatment protocol encompassed:
Ultrasound guided dry needling to target myofascial trigger points

TECAR therapy with INDIBA to facilitate manual release of multiple tight muscles

HEIT neuromodulation to decrease muscle hypertonicity, modulate pain and downregulate the sciatic nerve

Focused shockwave therapy to treat a thickened semimembranosus muscle that was narrowing the ischio-femoral space

Physical therapy to address rotational and postural issues and optimize mobility

Recommendation of appropriate footwear

Prescription of muscle-specific home exercises and physical activity
Final Results
As a result of our treatment protocol, the patient reported multiple positive outcomes:
Postural misalignment, scoliosis and spinal rotation were corrected

Pelvic alignment and SIJ movement were restored

Ischiofemoral space was increased from 12mm to 20 mm
Conclusion
---
Our patient's complaints of back pain, scoliosis and external hip and foot rotation were resolved through a comprehensive assessment and a targeted multimodal treatment approach, resulting in significant improvements in the patient's overall condition.