Ankle Sprains causes and symptoms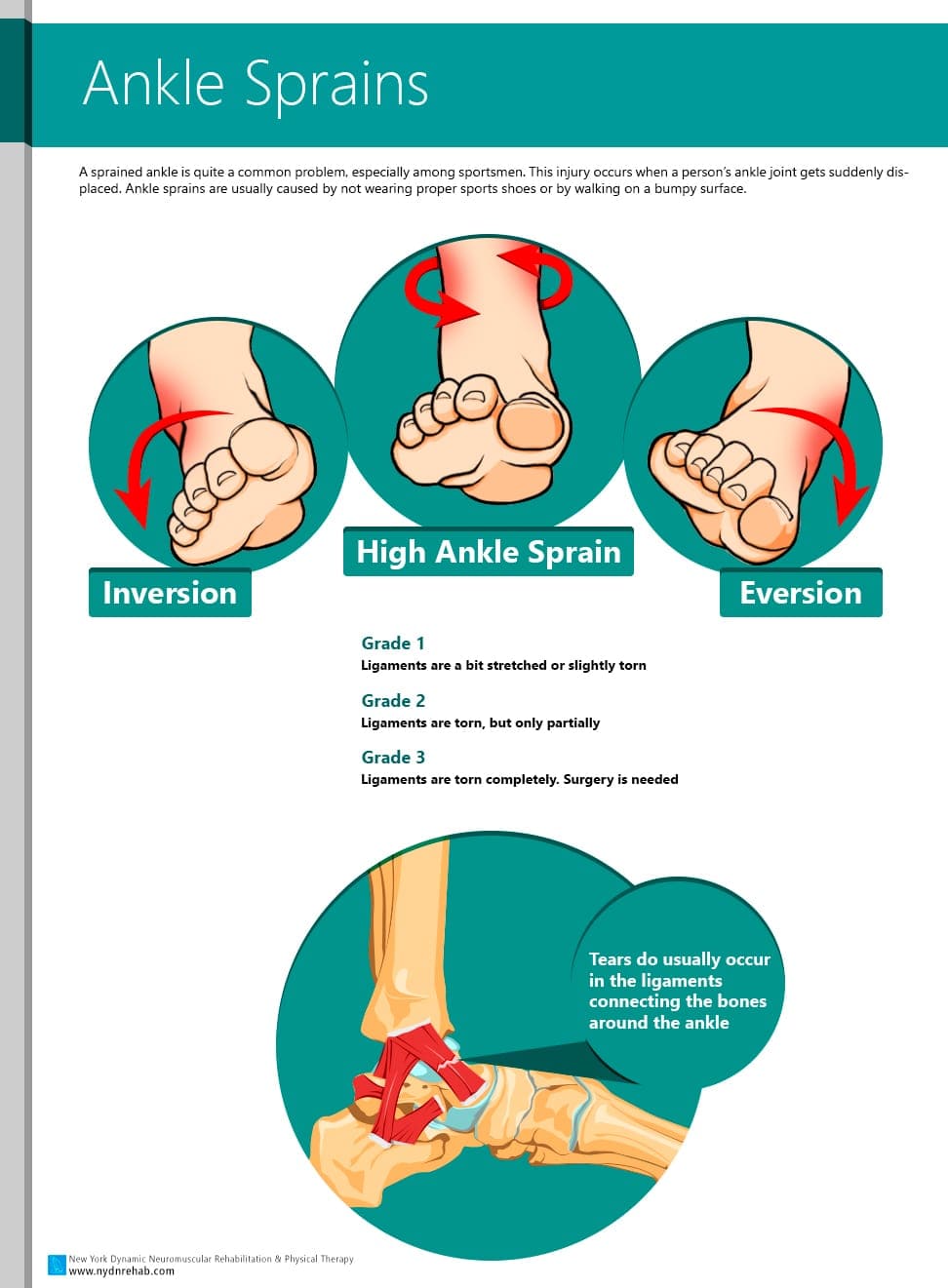 A sprained ankle is quite a common problem, especially among sportsmen. This injury occurs when a person's ankle joint gets suddenly displaced. Ankle sprains are usually caused by not wearing proper sports shoes or by walking on a bumpy surface.
Inversion
High Ankle Sprain
Eversion
Tears do usually occur in the ligaments connecting the bones around the ankle
Grade 1
Ligaments are a bit stretched or slightly torn
Grade 2
Ligaments are torn, but only partially
Grade 3
Ligaments are torn completely. Surgery is needed.