Benefits of Trigger Point Therapy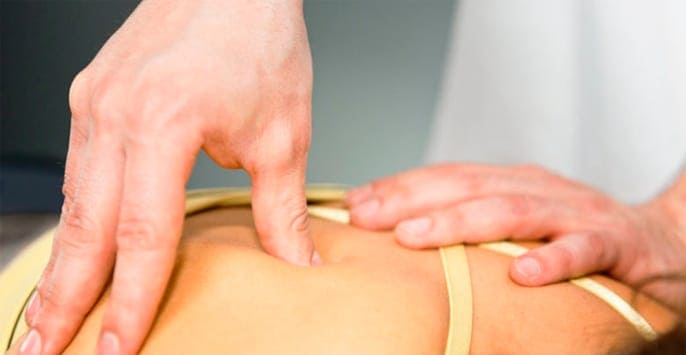 Trigger Point As a Problem
Trigger points are a very common problem that occurs in millions of people every year. While these trigger points are found in many areas throughout the body, they commonly display themselves as neck pain. These trigger points typically occur due to an increase in tightness and pain. Trigger point therapy is a highly effective solution for these knots. Though the formation of a small knot within a muscle might not sound as though it would be especially painful, it's generally considered one of the most painful syndromes that can occur in the body.
There are several reasons as to the hips and other extremities.
The reason for the spreading of the sympto worsen the pain felt by trigger points. Once you've identified that you're suffering from trigger point pain, it's essential that you seek trigger point therapy from a chiropractic center.
About Trigger Point Massage Therapy
When it comes to normal. These massages make use of carefully planned cycles of pressure being placed on the trigger points. The pressure lasts for a few short moments before it's released. In most cases, this therapy will likely be painful.
When pressure is placed ontowards getting the most out of life.
A few additional side effects include everything from migraine syndromes to pinpoint where the location of the trigger point is. This can sometimes be tricky, as this condition causes pain in areas of the body that are positioned away from the trigger points.
Despite the fact that trigger points exist in muscles, that specific area may not hurt at all. If you feel pain around your body that you are unsure of the origin of, there's a good chance that it's caused by the development of a trigger point. Once you receive several rounds of trigger point therapy, the pain should start to dissipate as the knot in the muscle reduces in size. The reason for this is that these knots affect the circulation of blood.
Once they start to display results is usually determined by the size and number of trigger points present within the body. When
Benefits of Trigger Point Therapy
There is a myriad of benefits associated with trigger point therapy. The primary benefit of this treatment is that it provides you with the means of avoiding surgery as a treatment option for this problem. Trigger points are painful and can be debilitating to each individual patient and the exact pain that they are experiencing. This personalized treatment plan ensures that the pain is dealt with in an efficient and timely manner.
When it comes to receive treatment before the pain is eliminated.
Although patients that receive trigger point therapy will experience at least a small amount of pain with each therapy session, the releasing of these trigger points provides a lot of health benefits to notice some improvements in the amount of pain you feel after the conclusion of the first treatment session.
There are certain things that you will need to be very effective at lessening the chances of trigger points.