Can MRI Predict Low Back Pain?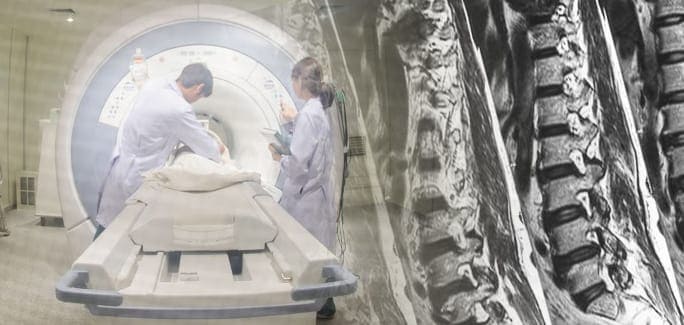 Low back pain is one of the most common medical complaints of adults worldwide, yet it is often non-specific in nature, meaning that specific structural causes are often difficult to detect. Moreover, acute pain in lower back often comes and goes, or worsens and gets better, without explanation.
MRI examination is utilized by therapists frequently in the process of diagnosing lower back issues, such as pain and inflammation. This way of medical examination permits to distinguish soft tissue damage (discs, nerves, muscles). Problems in all of these areas can result in low back pain. Despite MRI quality to reveal soft tissues injured by inflammation, it is often ineffective in determining the patient's specific cause pain in lower back area.
An MRI research on lower back aches conducted by Tonosu et al. in 2017 sought to determine whether MRI conducted on patients reporting lower back ache could present any kind of prognosis for future development and progress of the symptoms. Interestingly, MRI exam conclusions did not determine the prospects for the patients in any way, shape or form.
The following ten years for the test group patients showed clearly no sign an MRI test can track the future progression of symptoms or the condition itself.
Treatment of lower back pain in NYC
Pain in lower areas of the back can have many causes, including postural, gait and muscular issues occurring in areas of the body far away from the locus of pain. NYDNR team of sports physical therapists at NYDNRehab works with patients to resolve their low back pain by getting to the source. Using cutting-edge technologies like real-time ultrasonography and video gait analysis, we create individualized treatment programs that address the patients' particular needs, to correct deficiencies, restore ache-free function. If you suffer from bouts of pain in low back, contact NYDNRehab today, see why NYDNR is the rehabilitation clinic of choice in NYC.
Source Tonosu, Juichi, et al. "The associations between magnetic resonance imaging findings and low back pain: A 10-year longitudinal analysis." PloS one 12.11 (2017): e0188057.