Chiropractic Care – Contradictions in Treatment Efficacy Actually Validate the Field's Methods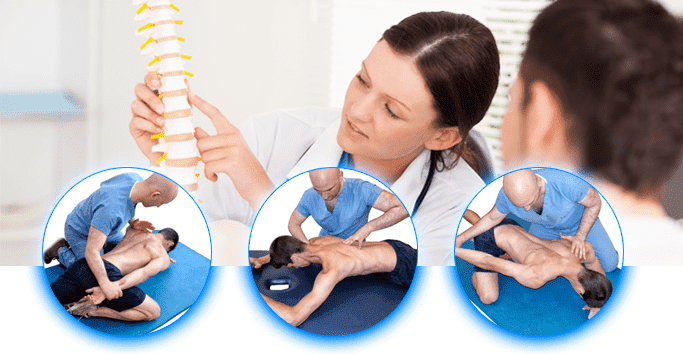 For millions of Americans, every day can be a struggle against chronic and nearly debilitating back pain. Many conventional medical treatments, such as pain relievers or trigger point injections, carry a whole host of adverse risks and side effect. Some people may resort to surgery for relief, but for many individuals there is a better way to relieve chronic back pain. Sufferers from this condition may not have to resort to habit-forming medications or invasive surgeries, because there is help that can both relieve the pain and begin to heal the spine from its injuries.
Chiropractic Care and Spinal Manipulation
Spinal manipulation is the technique most often used in chiropractic care to help patients who are suffering from back pain. It is an evidence-based process of applying gentle force to joints and bones in certain areas. This force renders movement and relieves compression that can cause nerve irritation and soft tissue damage. Many people with low-back pain experience great relief from chiropractic care while others may experience little to no effect for their injury treatment needs. While this may seem to contradict the good reputation of chiropractic care for low-back pain and injury treatment, it really exhibits how nuanced each individual case of pain and injury truly can be.
Spinal Adjustment – Effective or Not?
As with any medical treatment, chiropractic care reacts different in each individual. Just as one person can derive benefits from the very same drug that another person may have an extremely adverse reaction to, so too can chiropractic care render vastly different results. Some interesting and important points were discovered in a recent clinical study that compared 3 different groups that consisted of:
A group with low-back pain who underwent 2 weeks of manipulation therapy
A group of people with low-back pain who did not receive such treatment
A group of people with no reported back pain who received spinal adjustment treatment
Results were measured clinically by MRI and other respected diagnostic tools. People who reported relief from their care also exhibited positive changes in their back anatomy, such as:
Increased muscle tone
Decreased spinal stiffness
Improved vertebral spacing
However, the people who reported no pain relief also did not exhibit any noted physical changes. Essentially, they experienced no effect over the course of the study.
Chiropractic Care – Helping to Identify the Correct Course of
Injury Treatment
The takeaway from this pioneering study is that chiropractic is indeed an effective and important treatment for those hoping to alleviate pain. However, like all medical treatments, it will not help everyone with this affliction. This is due to many factors that can include:
Type and severity of injury
Source of pain
Individual differences in constitution
It is clear that the field of chiropractic treatment is an important and safe diagnostic tool. Unlike many traditional treatments geared toward pain reduction, such as certain medications, undergoing a short course of spinal adjustment treatment has virtually no side effects. While a patient may not enjoy any benefits from spinal manipulation treatment, it could potentially be used as a screening tool to help steer patients toward a different and effective course of therapy for lasting pain relief.