Helping Plantar Fasciitis with Acupuncture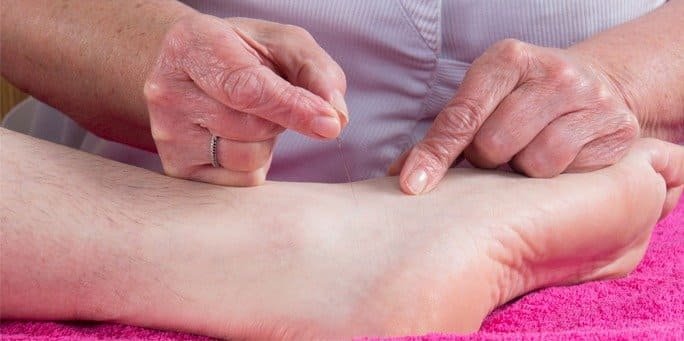 There is nothing worse than having foot pain. It makes walking unbearable, and wearing a shoe may not even be an option to pressure points all over the body. Each pressure point coincides with a part of the body. By stimulating these areas, the body promotes healing. It sounds crazy, but it is sweeping that nation as one of the best forms of pain therapy.
What An Acupuncture Session Is Like
During this procedure, a thin needle is placed into coordinating areas on the body, the feet feel relief.
Using Needling Points To Help With Plantar Fasciitis
Heel pain can be unbearable. Thankfully, many acupuncture points correspond too. Plantar fasciitis is painful but can be treated.
Fixing The Problem – Not Masking The Pain
Pain is a problem, but one of the hallmarks of plantar fasciitis is that it brings a tight sensation to relieve muscle tightness.
Crossing Meridian Lines
Most people head to the location of their pain.
The Use of Electro Acupuncture To Ease Heel Pain
Some are afraid that their heel pain will be less painful than the process of acupuncture. Actually, the needles are only left in place for about 20 minutes. It may be necessary to speed up the healing of plantar fasciitis. When electricity is used alongside traditional acupuncture, it is called electro acupuncture.
Improvement Is Seen Quickly With Acupuncture
Surprisingly, many have found that their heel pain has a marked reduction after just the first acupuncture session. Over the course of their treatments, there is an improved function that occurs overall. Once the needles are removed after a session, the areas must be massaged to their area. There will be marked progress in pain after a month of healing through holistic methods, if not sooner.
Acupuncture should be the first management option and not a last resort. Though it is still rather new in this region many people do not know how wonderful it can be for those who suffer from plantar fasciitis. The body has the ability to admit that it works.