How Physical Therapy Can Help Tennis Elbow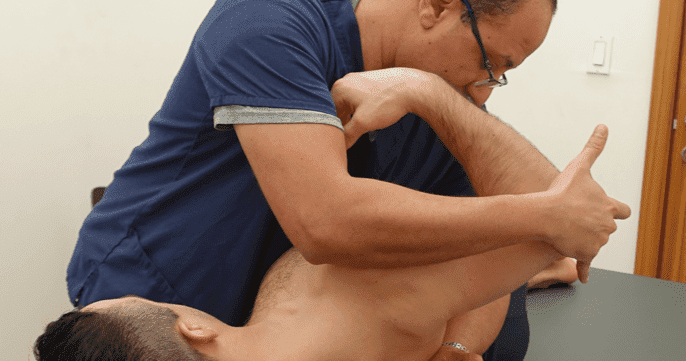 While its moniker may imply otherwise, tennis elbow is a painful affliction that commonly affects people who never play racket sports. The condition, known medically as lateral epicondylitis, is a repetitive movement injury that strikes the arm and elbow. Sufferers will experience a strong soreness in the outer forearm muscles next to the elbow.
These sympto perform certain everyday tasks.
What Causes the Pain?
The name "tennis elbow" refers tonous desk jobs. In fact, only a fraction of those afflicted with lateral epicondylitis are actually tennis players.
Repetitive movements that strain the arm can eventually damage muscles and tendons. Since tendons connect your muscles to tennis elbow.
What Are the Treatment Options?
There are various prescription medicines that can target muscle soreness and inflammation. Even over-the-counter medications such as ibuprofen and aspirin can provide temporary relief. However, the best treatment for tennis elbow will involve a collaborative effort between a medical physician and physical therapist. A physical therapy program can expedite a full recovery and help prevent any future recurrence of symptoms.
As you rest and give your tendons a chance to your elbow, arm, wrist and fingers without using invasive treatments.
What Does Physical Therapy Involve?
An effective physical therapy program will be personalized to complete these exercises at home.
Your therapist will guide you throughout every stage of your program. If necessary, your exercise regimen will be adjusted to meet your needs. The therapist may address continued soreness via cold therapies, medication and other techniques.
Getting the Necessary Treatment
Tennis elbow is a painful condition that affects everyone from cooks and painters tor and enter a physical therapy program.