Low Back Pain a Burden for the Patient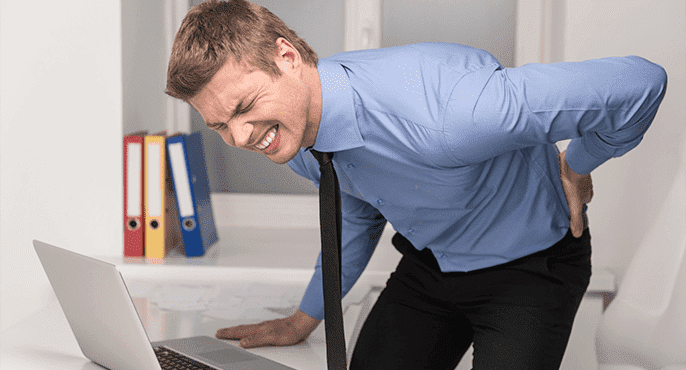 Four out of five adults will experience low back pain (LBP) in their lifetime. In many cases, the onset of pain is sudden, intense and the pathology is hard to pinpoint. Patients treated for this type of generalized back pain often use extraneous services, such as, diagnostic imaging, invasive surgical procedures and opioid prescription pain medications that considerably push up costs for the health insurance payer. The 2015 issue of the BMC Health Services Research journal featured a study that showed when patients with lower back problems opted for physical therapy at the initiation of their care, and followed clinical treatment protocols, that they avoided using nonessential treatments and costs to the payer were significantly reduced.
Physical therapist John D. Childs and colleagues, followed 122,723 patients who had an occurrence of low back pain, visited a doctor and were treated with physical therapy within 3 months of the initial complaint. Twenty-four percent of the study patients received treatment within 14 days after the initial treatment and adhered to the protocol for active physical therapy treatment. Almost 24,000 patients (33.5%) received delayed treatment, 14-90 days after the primary incident, but still followed physical therapy treatment guidelines. Both groups were followed for two years, and it was revealed that the patients who were treated earlier and had followed treatment guidelines used less advanced diagnostic and treatment resources than the other patients who failed to receive the same timely treatment. Early-adherent patients also had 60% lower costs, compared with the delayed-adherent group.
Childs and colleagues performed their research within the large, single-payer United States Military Health System, and their findings have expanded on research from civilian health care settings. Both research populations show a correlation between early clinical guideline-focused care, utilization of services, and costs to the health care system. Clinical practice guidelines for both military and nonmilitary health care settings advise against the prescription of opioids and the indiscriminate use of advanced diagnostic technology for patients with a new complaint of lower back pain. Research in the non-military setting shows that when clinicians are in conflict with practice guidelines, patients use excess resources and the system spends more money. Childs' research shows the opposite, that adhering to clinical guidelines has a positive effect and may reduce costs for the single-payer health care system.
Paul Rockar Jr, physical therapist and President of the American Physical Therapy Association, supports the utilization of physical therapy as an early treatment option for low back pain. According to Rockar, physical therapy may reduce excessive and nonessential treatments that may burden single-payer systems with extraneous costs. The American Physical Therapy Association is the voice of over 90,000 physical therapists, physical therapy aids and physical therapy students across the nation. Physical therapists provide essential care that helps patients manage a multitude of injuries and conditions.