MRI Findings Not Helpful in Determining Herniated Disc-Related Sciatica Treatment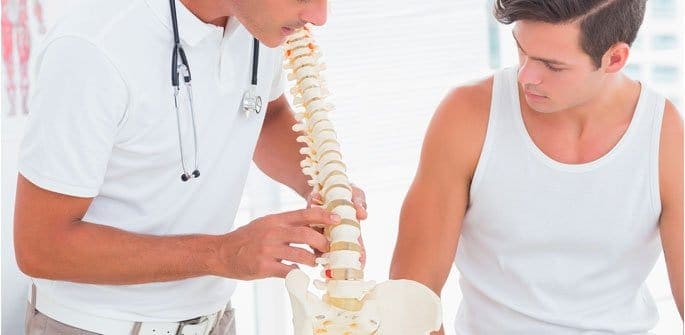 When a patient complains of pain from a herniated disc or sciatica, the first test a doctor decide on surgery or a patient's prolonged care.
Sciatica and Regression
Patients suffering from their first bout of sciatica usually, they have a good prognosis without the need for surgical intervention. Sciatica treatments are able to researchers. Sciatica treatments are not always necessary, specifically, when non-compressive sciatica is present, it often resolves on its own.
Study Proves MRI Findings Not Everything
A study of 283 people proved interesting to have surgical intervention early on. Within the conservative group, there were 55 people that had surgery before their one-year visit.
One Year Changes Everything
When nerve root compression was notated on an MRI, the patients recovered at a higher rate than those who didn't have any compression issues. These people were in less pain at their one-year follow-up appointment. Using the Roland Disability Questionnaire, often called an RDQ, it was ironic that their back pain scores decreased. Disc intrusion patients saw a higher rate of recovery, and they had less leg pain at their one-year follow-up appointment. However, their RDQ scores were not favorable.
Similar Outcomes Are Shown
Strangely enough, the disc herniation size was not directly associated with the patients' recovery rate. In the conservative group, it did not alter their decision on whether to have surgery. There was 21 percent within the group that presented with the large disc herniation. Surprisingly, the larger herniation group did not have a favorable outcome within the surgical group. The clinical expectations were not helpful. It didn't matter whether the person had surgery or prolonged conservative treatment, it appeared that everyone faired equally.
Findings On The Effectiveness of An MRI
Two previous studies showed similar results, which baffled clinicians. A problem within the sciatica can be both compressive and non-compressive, or at least that is one explanation of the test results. Those who suffer from the non-compressive versions of sciatica may have a harder time with spontaneous resolution. The patients that had a clear nerve root compression on their MRI, seemed to have an overall better prognosis.
Clearly, the test showed that an MRI is not a good indication, of whether surgery or conservative care is the best answer. However, it may be helpful in predicting a patient's prognosis when dealing with sciatica. It did not prove tors a better view of the interior issues.