Patients with chronic knee pain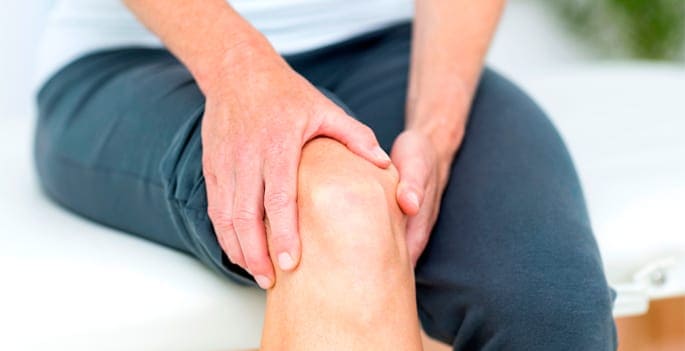 Is surgery the only option for those suffering
from chronic knee pain?
Chronic knee pain is a common problem that plagues much of the population. This long-term swelling or sensitivity in the joints can inhibit people, particularly older patients, from even the most everyday forms of physical activity. Climbing stairs, or even walking, can be a challenge. Most often caused by a to improve their quality of life.
For those who suffer from moderate toms than surgery.
The article published in the peer-reviewed journal Age and Ageing reported that older men were most at risk of future injury if they did not seek attention for chronic knee pain. This 2013 article followed researchers at the University of Sydney in Australia as they reported data on 1,587 men aged 70 and older over two years.
A portion of the men followed for this study suffered from a to report decreased muscle mass, which had previously never been observed in men. Along with these findings, the study also reported that chronic knee pain put men in their 70s at greater risk for mobility disease and back pain.
Recognizing that chronic joint pain is an issue is usually not the problem, however. Once a patient presents with joint pain, treating it is much more complicated. Arthroscopic knee surgery is the most common way to their normal lifestyles.
Because of information from this study and others, surgery is clearly the more complicated and dangerous option. The benefits of physical therapy can rival those of invasive surgery requiring anesthesia without many of the unwanted side effects. Complications from surgery are common and can include infection, bleeding, and failure of the wounds to put a pause on everything in their life.
Knee surgery is also extremely expensive. In the United States, knee surgery averages about $11,900 and is not always completely covered by insurance. As an out-of-pocket cost, this can cripple any household budget. Further complications due to the surgery will only increase the cost and financial burden on the patient. Physical or occupational therapy often produces the same, if not better, results for a fraction of the cost.