Physical Therapy as an Effective Remedy for Lower Back Pain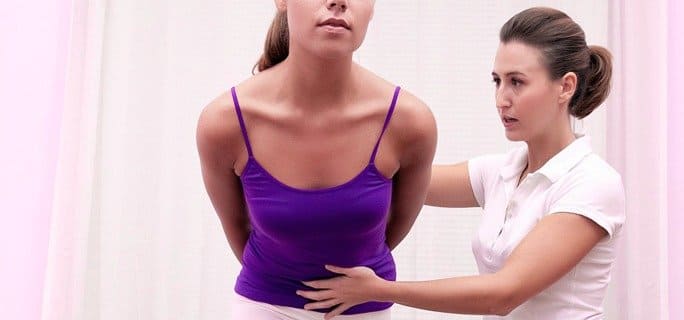 Lower back pain, also known as LBP, affects millions of Americans. In many cases, it is difficult to find relief. Chronic issues with back pain can lead to mounting medical bills and lost wages in the quest for effective pain relief that can allow patients to have full mobility once again. Physical therapy can play a crucial role in helping individuals to effectively manage their pain. A recent study in BMC Health Services Research highlighted the effectiveness of physical therapy in treating lower back pain when it is administered early on and consistently.
Early Intervention is Key
When it comes to treating lower back pain, or LBP, with physical therapy, beginning therapy as early as possible is a key element. In the study, a team of researchers led by John D Childs, looked at over 122,000 patients who went to see their primary care doctors after having an episode of lower back pain. They were all received physical therapy within three months after their trip to the physician's office. 24% of these patients began therapy within 14 days of their initial doctor's visit. All of the subjects in the study were followed for two years after their initial diagnosis and subsequent physical therapy treatments for LBP. Those who began therapy as soon as possible had fewer problems after treatment.
Early Treatment Led to Fewer Costs for Patients with LBP
Researchers found that the patients who were treated within two weeks had a better outcome in the end. They had lower medical costs because there was less of a need for further intervention, such as injections in the lumbar region, back surgery, prescribed painkillers, or the need for costly, advanced imaging. All patients received therapy through the Military Health System and treatment followed strict guidelines. However, those who began therapy later than 14 days after their LBP incident did not fare as well as those who had treatment as soon as possible.
Therapy Needs to Be Focused and Timely
Childs noted the importance of early delivery of therapy when it comes to lower back pain. However, he took his recommendations a step further, noting that it is important that best practice guidelines are followed as well in order to ensure the best outcome for patients.
What are the Guidelines?
Whether it is a civilian setting or a military setting, doctors are recommended to steer clear of the most costly forms of medical imaging and the use of addictive opioids when patients seek treatment for pain in the lower region of the back. Otherwise, the costs of treatment can be astronomical in the long run. In addition, these costly methods may not even be necessary. Beginning with therapy is a wise and effective choice.
Early Therapy Can Deal with the Problem Immediately
In many instances, physical therapists can effectively tackle issues with back pain, avoiding the need for further intervention. Physical therapists are trained in the human anatomy and have a keen understanding of the back, as well as the muscles and nerves that can produce painful symptoms. Through proper movements that target the lower region of the back, physical therapists can often resolve painful symptoms. They can also teach their patients how to avoid future problems with their backs through exercises and awareness. Regular sessions and consistency are key.
Study Findings Have Major Ramifications for the Healthcare
Industry
With the rising costs of healthcare, doctors and patients alike are looking for more effective ways to deliver treatment. Utilizing physical therapists as soon as possible for acute back pain could play a major role in cutting costs in the long run.