Physical Therapy to Treat Torn Meniscus Comparable to Surgery for Many Patients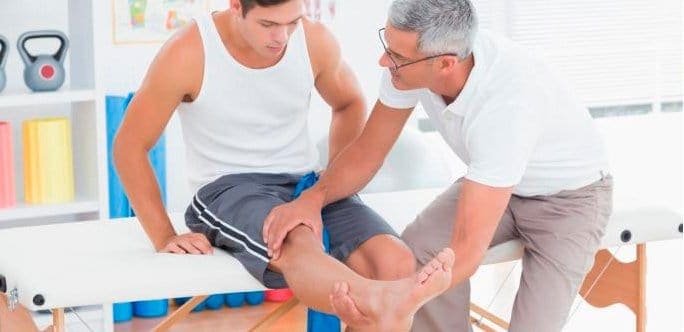 Physical therapy is a viable option to surgery in many cases. This is especially true for those suffering from osteoarthritis. According to an article posted in the New England Journal of Medicine, a recent study shows promising results for those who want to avoid going under the knife. Meniscal tears are quite common in knees laden with osteoarthritis. Debilitating pain becomes a way of life for those suffering from these conditions. However, knee surgery is a significant procedure that requires much healing time. If therapy can help, many patients will utilize these methods to avoid unnecessary surgery.
What is Osteoarthritis?
The medical term osteoarthritis is often used to describe knee pain, but few truly understand what this condition entails. It is a degeneration of the joint's cartilage and damage to the underlying bone structure. Due to the loss of cartilage, the bones begin to rub causing significant pain and limited mobility.
When a meniscal tear occurs, the c-shaped disc that provides cushion and support to the knee is also damaged. Both OA and meniscal tears are commonly seen together. Tears to the meniscal tissues limit mobility greater than OA alone. Most commonly, this condition is seen in adults that are middle aged. The risk of developing OA increases as a person ages or for those who are involved in sports. The pain can be unbearable and limit activities such as walking, running, exercise, and routine errands.
Treatment Options
Treating these conditions can be complex. Many reach for over-the-counter medicines to combat their pain. However, many individuals take more than the required dose of anti-inflammatory medications, and it can cause liver damage. Topical creams work to soothe the area, but these creams have a small impact on such a large problem.
Arthroscopic partial meniscectomy is a surgical procedure that is commonly used to remove the torn meniscus and to stabilize the knee. Those who want to take care of the problem and rid themselves of the pain may opt for surgical intervention early on. What if there was no need for surgery? Therapy is a great option for those who cannot take time off work, and it is also great for those who don't have the ability to undergo surgery. Middle-aged adults often have other medical conditions that may make surgical intervention risky.
Comparing Surgery to Therapy
Recently, research conducted at the Woman's Hospital in Boston, Massachusetts, proved valuable. They compared data with six other hospitals throughout the country. They compared both Physical therapy and surgery patients to see which fare better in the long run. Recruits included 351 people, both male and female, from age 45 and older. The criteria was that the patients needed to have mild to moderate osteoarthritis, and a meniscal tear was also necessary. Patients were divided in half and given surgery or therapy. Those who choose the route of therapy was also given a choice to have surgery later in the trial. For 12 months, medical professionals tracked each patient's progress.
Both groups seemed to have incredible progress in both their functionality and overall pain. Around 30 percent of those who were in therapy alone found it necessary to have surgical intervention during the 12 months. Surgery became the only option when the pain became unbearable. Those in physical therapy alone, showed recovery that paralleled with the group that obtained surgical intervention. Though these study results are promising, it is not clear if those who had surgery for tears in their meniscus tissues will have a greater risk of developing OA. These groups will continue to be monitored for the next 5-years, which will provide a more accurate long-term prognosis.
Study Results Bring Viable Options For Treatment
Clinicians can use this study to help provide their patients with more options for managing both osteoarthritis and meniscal tears. Therapy is a wonderful option for managing this condition. Though promising, not all patients can be helped through these methods.