Proper diagnosis and management of athletic pubalgia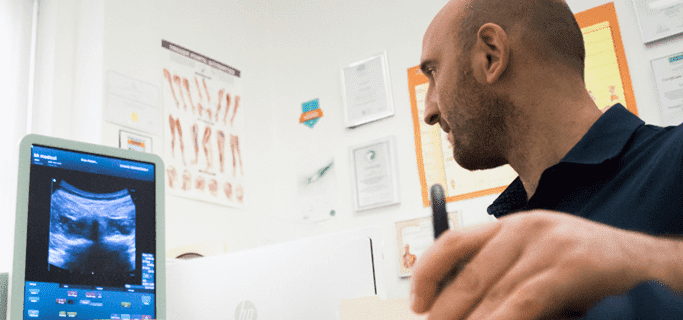 Each year, between 10 and 13 percent of reported sports-related injuries involve groin pain. Some of these people will be diagnosed with athletic pubalgia, which is also known as a sports hernia. These are injuries that may happen to continue participating in his or her chosen sport.
Other conditions that cause groin pain
When a patient reports groin pain, doctors should first check for other conditions that can cause the pain. There are a number of differential diagnoses, including:
Strained or pulled muscles
Muscle bruises
A ruptured tendon
Bursitis
Pubic instability
Referred pain from the lumbar spine or sacroiliac joint
An inguinal hernia
There are several other possible causes of pain in the groin. The differential diagnoses should be eliminated as causing the pain first.
Diagnosis of athletic pubalgia
People who are suffering from athletic pubalgia often report pain in their groins and lower abdomens that may radiate down to play despite the pain.
When a sports hernia is suspected, a docto confirm the diagnosis.
Management of sports hernias
Sports hernias will generally need to finish out the season.
After surgery, rehabilitation will involve several things. Athletes will be able to their sports at about six weeks after their surgeries.
Groin pain is a fairly common type of injury experienced by people who play certain sports. When a sports hernia is suspected, it is important that it is properly diagnosed and treated so that it doesn't prevent the person from being able to his or her sport.