The New Leader in Point Injection Therapy: Trigger Point Acupuncture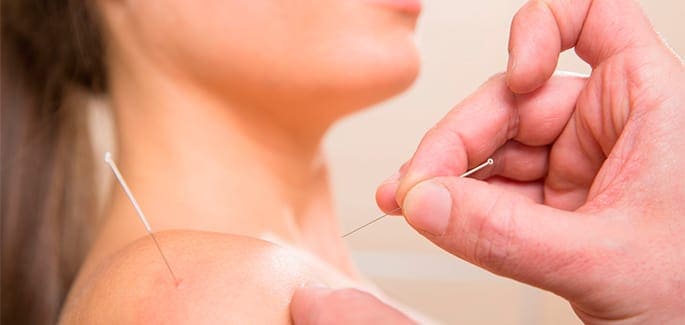 Acupuncture has been the most widely recognized form of point injection therapy since the Chinese Sto learn more about trigger point acupuncture, and how it can help eliminate the discomfort that they are constantly experiencing.
What Exactly Are "Trigger Points?"
Trigger points are often referred to another trigger point, it results in a satellite trigger point as a result.
How Does Trigger Point Acupuncture Alleviate This Discomfort?
Like traditional acupuncture, trigger point therapy is guided by maps of potential injection sites. Thin, dry needles are then injected into feel a huge decrease in pain and discomfort levels.
Am I a Good Candidate for Trigger Point Acupuncture?
Trigger point therapy is perfect for anyone who finds themselves experiencing soft tissue pain throughout their skeletal muscles. However, those who are susceptible toms that trigger point therapy treats is quite substantial, making a large number of patients eligible for treatment. By discussing trigger point acupuncture with your primary care physician, you can discover if you are a good potential candidate for trigger point therapy.
Are There Any Side Effects Involved?
The most common side effect reported amongst patients is localized pain at the actual site of the injection. This symptom usually subsides at an appropriate rate. Out of 101 patients who underwent trigger point therapy, only 2 experienced muscle spasms, and 1 experienced a disruption in their balance. Approximately 8% of patients report pain becoming worse, which is an exceedingly low risk. These side effects, as you can see, are quite rare, making trigger point acupuncture a safe treatment option for nearly anyone who is eligible.
Does Trigger Point Therapy Hurt?
Even though the actual needle that is injected into say the least.
How Often Do I Have to Undergo Trigger Point Therapy?
The activities in our everyday lives usually contribute to come back after your previous session will hopefully result in an even higher success rate.
Living with chronic pain due to pharmaceuticals and related forms of treatment.