Marathon Recovery
"Pain is inevitable. Suffering is optional."
― Haruki Murakami, What I Talk About When I Talk About Running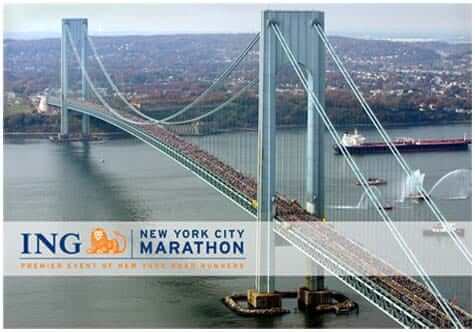 And so, it begins. Cannot believe that just less than a month ago I finished my Berlin marathon and was not able to walk, not even to think about running. Now I am standing on my own two feet along with other athletes getting ready for the New York City Marathon.
I started running marathons two years ago, and despite my fears, it went well without any marathon injuries. I met my goals — qualified in 4 hours. However, the big surprise was that it would take four weeks to recover fully. That seemed like a very long time. I was running again in five days, and I felt better than ever when I ran the week after. But the big question still stands: How to properly recover after a marathon?
How to Recover Properly after a Marathon?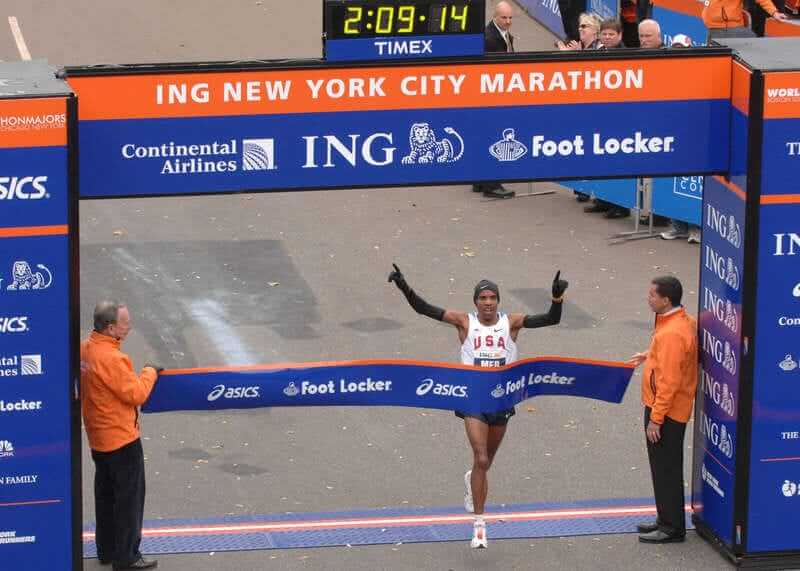 Marathons attracts the world's top pro runners and amateurs all over the globe. More than 50,000 participants are going to run in the NYC Marathon this November. Most of them spent the last months training and preparing. When the run would be finished, there are measures they can take to improve recovery, relief post-race discomfort, and get back to running without injuries.
We asked Dr. Lev Kalika from Dynamic Neuromuscular Rehabilitation a practice in NYC that specializes in athletes, specifically runners on how long does marathon recovery take. "As soon as you cross the finish line and slow down your body will naturally go into recover mode. You will start to feel clammy and chilly even if it is hot outside," Dr. Kalika said. "Since there isn't much published about proper recovery after running following these basic steps and suggestions will help you understand how important proper recovery after a race truly is.
Do not stop moving. Slow down the run gradually to a sprint then a walk. Doing so will help the heart transition without damage. Walk for at least 10-15 minutes after a race.
Sitting down after hours of running is a shock to the body. As much as you just want to sit down after the race, it is important for rejuvenation to keep moving.
Change into comfortable dry warm cloths as soon as possible.
Also, make sure you change your shoes. Do not wear sandals or flip-flops. It is imperative that the shoes you wear after a race do not cause your feet to swell and are supportive.
Eat a small snack 30 – 60 minutes after a race. Do have a big meal a while after the race, as you will feel hungry later on.
Have a sports drink to replenish the level of electrolytes post-race, but avoid excess sugar after that. Hydrating and eating the day after is just as important. Eat small amounts of nutrient-rich foods every 2 hours and try to stay away from enormous meals.
Wait about 24 hours or more before having a massage. Do not have deep massages. Just light massages will get the job done. In addition, not damage any muscles.
If you get, a massage make sure the therapist knows that you just ran a marathon, as your muscles are very sensitive.
Wait about 2-6 hours after a race before stretching. During that period, the muscles will begin to recoup and you would greatly minimize any potential damage.
Start stretching very lightly after the race and during the next day; perform light stretching and a light warm-up (biking or a warm shower)."
Marathoners have to pay close attention to their bodies so they do not develop any marathon overuse injuries. Feeling sore after a marathon is normal, but pain and swelling are the body's ways of indicating that something is wrong.
The well-known RICE method, which stands for Rest, Ice, Compression and Elevation, is good but not enough. According to RICE If you are having severe muscle pain during the race, immediately go to the medical tent to ice your muscles. After returning home from the race, ice your muscles with ice packs or (preferably) an ice bath. Ice baths soothe microscopic muscle damage and inflammation. Sit in a 54-60-degree (Fahrenheit) ice bath for 6-12 minutes. 30-60 minutes afterward, take a warm shower. After you have had something to eat and drink head home and sit down in a tub stocked with ice cubes. This step also decreases muscle inflammation.
Debates about marathon recovery still exist, because not many long-term studies have been made, which leaves a place for an unsubstantiated information. In the 1970s there was in place a popular days-for-miles recovery theory referring that as many miles you have raced, as many days it'll take to recover. According to this theory, a 26-mile marathon race will require a 26-day recovery. However, this theory does not have a strong scientific base to it.
The question of recovery phase stays a tough one. We do have some information about how long it takes to replenish muscle glycogen. Athletes who consume protein after an event can refill their muscles with glycogen within 24 hours. However, this is still a short-term recovery.
It has been found that for muscles it takes about a week to stop hurting and to return full strength. If soreness in the muscles stays for more than several days or a week, therapists refer to "detraining" effect. Muscle soreness is not so much of a problem for swimmers and cyclists, because those sports do not involve the leading cause of soreness: eccentric contractions during which a muscle lengthens, as happens when you run downhill.
Some researchers have taken blood samples from athletes and looked at enzymes like creatine kinase that can indicate muscle damage or at proteins associated with inflammation. All of these are highly variable between individuals and may not correlate with recovery. As far as a specific measure for recovery, this is likely the world's biggest mystery. So many physiological changes take place when you push a body to its limits, it would be impossible to make one measure and use it as a gold standard.
Of course, there is one measure that ties everything together: performance. However, it is not clear how to use that as a gauge of time to recovery. Since we cannot ask people to run a marathon again, we never really know when full recovery has happened. Many elite marathoners run only one or two races a year. It probably takes at least six months for the mind to recover fully.
Nevertheless, individuals vary. Ryan Hall, one of the nation's best marathon runners, set a United States record in the Boston Marathon last April, and then ran another fast race in the Chicago Marathon in October. He raced again in the Olympic qualifying marathon in January and made the team.
Some therapists advises runners to spend two to three weeks after a marathon doing a reverse taper. Before a race, most athletes taper by gradually decreasing the intensity and duration of their workouts. After a race, do it in reverse, gradually build up with runs that at first last no longer than 60 minutes.
So How Much Time a Marathon Recovery Should Take?
Extremely important is to have proper post marathon recovery. It is a very critical factor in that runners neglect. Many runners feel that they do not need to recover and immediately go back to training or running in other marathons. Each one of these runners have has loss of performance and will suffer from overtraining symptoms. If runners do not properly recover from a marathon, they will increase the risk of injury and potentially make it more difficult to run marathons and stay in shape. The purpose of the provided information is to show the ways to recover after running a marathon.
Do not schedule any races at least 1-2 months after a major race. Keep in mind that it typically takes 3 weeks for proper recovery after a marathon.
First Three Days:
Soak in a hot bath for 10-15 minutes and stretch well after the soak (consult a therapist for proper stretching).
Eating properly will ensure proper repair of muscles that may have been damaged and prevent further damage. Fruits are a good source due to their level of vitamins and antioxidants. Food high in protein and carbohydrates are very important in muscle repair.
Slight massage will help alleviate the symptoms and loosen the muscles. Deep massages are not good as the muscles and tissue are tender.
Next 4-7 days:
When returning to running begin gradually each day.
Begin with decreased intensity on soft surfaces and do not run more than 25 percent of your peak weekly mileage. A good rule of thumb is to perform one week of reduced intensity training for every hour.
When returning to training emphasis on blood flow should be primary and not fitness.
Perform low-impact, low-intensity cardio exercise and only start exercising when you are feeling ready. Cycling and swimming in the pool are ideal.
Soak in a warm bath 10-15 and stretch properly afterwards.
Days 7-15
When running you can run a bit further but it is very important to not overdue it and push yourself.
When training – run for a couple of miles then slow down to a stride for a few minutes and repeat.
Days 16+
Slowly begin to running the usual distance. Remember to slow down to a stride for a few minutes during each run.
Do not focus on fitness during recovery it is more important to recover properly so you can run other races.
Following this 3-week plan during your recovery phase will help you properly get back on track and help you be better for your next race.
About Dynamic Neuromuscular Rehabilitation
Founded in 2007, Dynamic Neuromuscular Rehabilitation clinic in NYC is the first on the East Coast to have the privilege of introducing DNS methodology that changed the way locomotors dysfunctions are regarded and treated. Dynamic Neuromuscular Stabilization (DNS) is ranked new method that gives quicker, deeper and longer lasting results when compared with the conventional methodologies. DNR is one of the most advanced runners clinic in the country. In 2010 Dr.Kalika studied biomechanics of running and gait analysis from world renowned expert in the field of treatment and prevention of running injury disorders Christopher Powers PT, PHD of USC. Certified in biomechanical analysis of running and sports injuries Dr.Kalika established his own gait and motion analysis lab. The combination of technologies we have at this lab is one of the most advanced in the country. Our running lab has been featured as expert facility in many different publications and TV shows. Dr.Kalika has also been performing pulse activated shockwave therapy method as a regenerative post marathon injury treatment. He has been an active member of International society of medical shockwave (ISMST), he has performed yet over two thousand procedures for different tendon anatomical locations.
Radial Shockwave could be used for marathon injuries treatment and recovery. It has been also used for quite some time as muscle recovery in other professional competitions. The clinic's research division is a known leader in the investigation of neuromuscular rehabilitation and return to sport. Dynamic Neuromuscular Rehabilitation clinic is located in NYC and online at https://nydnrehab.com.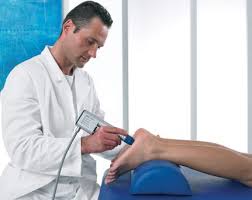 For us being fully recovered means being mentally and physically ready to perform at your best.
So step on your mark, get set and go!