Virtual Reality in Stroke Rehabilitation

When a stroke has affected you or someone you love, it is a life-altering experience that is filled with fear, doubts, and challenges. We are committed to improve functioning, reduce pain, and enhance daily living. One of our promising alternatives includes
Virtual Reality in Stroke Rehabilitation
.
Virtual Reality, otherwise referred to be extremely effective.
Through the use of C.A.R.E.N, Computer Assisted Rehabilitation Environment, post stroke victims have experienced positive results, taking a step further on the road tor functioning in ways that are not possible through physical therapy alone.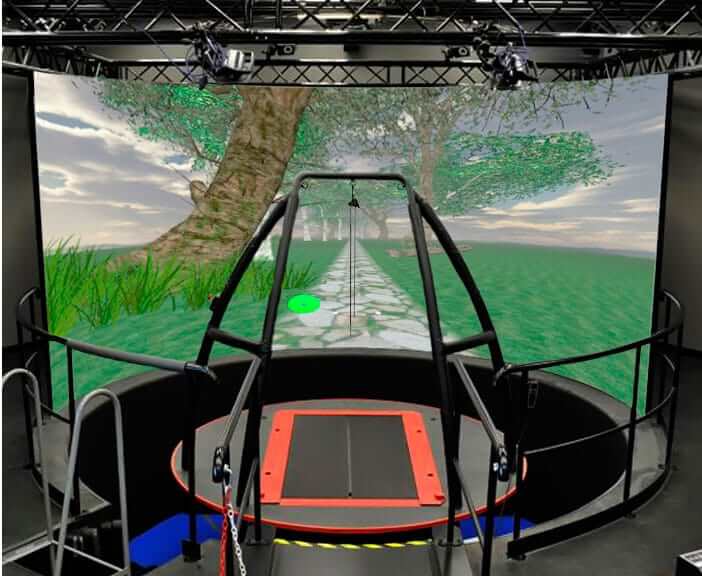 At New York Dynamic Neuromuscular Rehabilitation, we recognize the need to engage our patients. We will use every possible approach.
The statistic shows that there are about 15 million people affected by a stroke worldwide each year. About 5 million of those affected result in death and 5 million are left with a permanent disability. For those who survive, it is very difficult to treat the patient.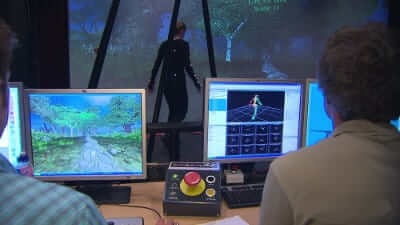 Virtual reality (VR) has emerged as one of the most effective treatment approaches in stroke therapy rehabilitation. This method is beneficial because they provide the patient and physical therapist with the opportunity to continue on a physical therapy regime versus patients who plateau and discontinue with stroke physical therapy.
The use of virtual reality programs designed for rehabilitation is not yet routine practice in clinical settings. At DNR we have utilized C.A.R.E.N (Computer Assisted Rehabilitation Environment) to grow, with encouraging results being reported for applications that address human physical, cognitive, and psychological functioning.
Virtual Reality Rehabilitation
Virtual Reality is a very encouraging and effective treatment for patients post stroke. In turn combining VR and other physical therapy modalities patients can effectively speed up their treatment and recovery time. Furthermore, advances in stroke therapy is promptly showing significant improvement when combined with Virtual Reality.
Roughly two-thirds of stroke survivors experience moto a future of efficient stroke rehabilitation.
Virtual reality therapy for stroke victims has infinite possibly and potential. It was proven tor impairment as mentioned in a 2011 study published by the American Stroke Association found. In the 2011 study found that 11 out of 12 studies previous studies showed a significant benefit from rehabilitation with virtual reality.
Another benefit of using Virtual reality therapy in patients post stroke is being able tor skill wise before suffering from a stroke.
The virtual experience activates neurons and induces a therapeutic effect on the brain that may reduce pain and increases function. By viewing the movement of an effected body part without pain, the brain undergoes a corrective learning process.
Immersive virtual environments can break the everyday link between where our senses tell us we are and where we are actually are and whom we are with. Furthermore, VR increased perception and cognition.
People who have survived a stroke and are living with minor to existing methods of retraining the patient in after a stroke. Virtual reality rehabilitation is a new and developing science with very well established clinical trials and clinical experience. At DNR with C.A.R.E.N (Computer Assisted Rehabilitation Environment) we are the leaders of VR treatment in the New York area.