Myths and Misconceptions: Muscle Soreness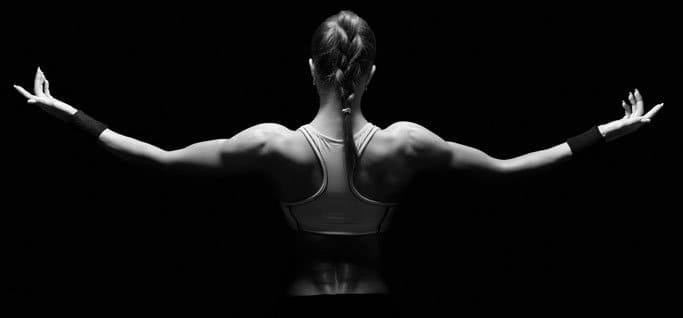 It's no secret that exercise has numerous health benefits and the more often you exercise, the better your health will be. But what about people who exercise too much or too hard? Some people walk around all day with incredible muscle soreness and just chalk it up to an intensive training program. While some muscle soreness isn't necessarily a bad thing, persistent, extreme muscle soreness is.
An all too common misconception among people who frequently exercise is that extreme muscle soreness, almost to the point of not being able walk, is a positive thing to experience after a tough workout. Many people feel that if they are in pain following a workout, that means it was a productive one. They think, "No pain, no gain, right?" This isn't exactly true however. Minor stiffness and muscle soreness aren't something to worry about, but severe muscle pain, to the point where walking, standing up and sitting down, etc. are almost impossible is actually detrimental to the growth of the muscle and will prohibit you from moving forward with your fitness goals.
Muscle soreness is due to tears in the muscles while training. As painful as that may sound, that tearing (and subsequent repair of the muscles) is what allows the muscles to grow and their strength to increase. So again, minor muscle soreness isn't a negative thing. It demonstrates that muscles have been torn and are in a state of repair. Minor muscle soreness means you pushed the muscles enough for them to tear and the repair process is underway. This equals bigger, stronger muscles.
But people tend to equate the intense level of their pain with the gains they will make from their training. People wrongly associate high levels of muscle soreness with serious muscle gains. The reality is, the opposite is true. Consistently stressing the muscles and putting them through too much will not lead to better results while training. In fact, you're only increasing the likelihood of muscle injuries which, in the long run, takes you further from your goals.
Many people consistently overtrain, but don't immediately sustain any injuries. They think their body can handle it and they continue pushing and pushing, and just dealing with the almost unbearable muscle soreness, thinking they are only getting stronger. The problem with non-stop overload is that it can take a long time for injuries to occur, but when it does, it's so late in the game that you will need to take significant time off from training to allow yourself to heal. Long periods of time off from training only take your further from your goals. Even worse, people who overtrained and experienced a muscle injury, might take some time off, then try to hit their training as hard as before. This again can and will lead to injuries.
The best way to avoid extreme muscle soreness is to gradually increase the demands you place on your body. By slowly working your way up to more reps and/or increased weight, you are still challenging your body and encouraging the muscles to grow, without overloading them and possibly injuring them. It needs to be made clear that we're not suggesting you avoid high intensity workouts. It is absolutely possible to complete intense workouts without experiencing debilitating muscle soreness. You just don't want to have those kinds of workouts as your starting points; trust the process and gradually work towards that kind of training.
For some people, especially athletes, avoiding overtraining is easier said than done. So what do you do if you have serious muscle soreness and/or injuries? Physical therapy can help you work to alleviate the pain and heal your injuries. Physical therapy uses various methods of manipulating muscles, bones, and joints in order to restore them to their proper function. Physical therapists can identify problems in the muscles and assist with correcting them.
If you have serious muscle soreness or another type of injury, it's best to begin physical therapy sooner rather than later. The sooner problems are identified, the sooner a therapist can begin treatment and get you back on the road to training. It's important to note that physical therapy does not involved surgery or any kind of drug use. Oftentimes, doctors will just hand someone with a muscle injury some painkillers or recommended an unnecessary (and costly!) surgery to alleviate the pain. Physical therapy is a non-invasive approach to whole body health.